Krakow Poetry Salon
The Krakow Poetry Salon is an initiative launched in January 2002 by Anna Dymna. Every Sunday at 12:00, actors read more or less well-known poems by more or less well-known poets. Most of the time, their words are accompanied by live music performed by various outstanding instrumentalists. The Salon brings together artists from a variety of different backgrounds, working in most Krakow theatres, but also stars from other cities, older and younger, educators and students, acting couples, great and well-known artists along with the less known ones.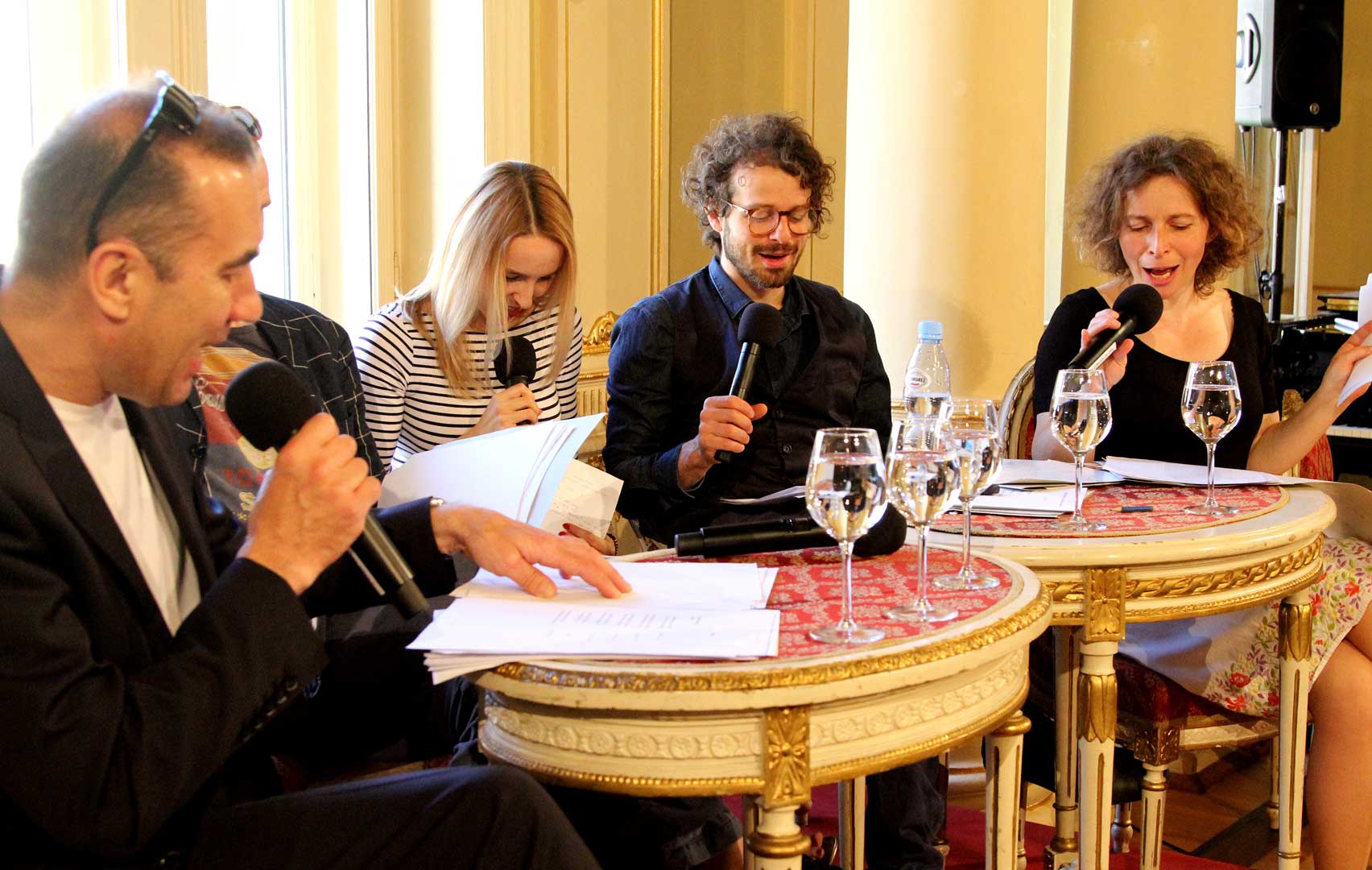 Actors who have taken part in the Salon so far include: Teresa Budzisz-Krzyżanowska, Magdalena Cielecka, Anna Dymna, Anna Polony, Anna Radwan, Anna Seniuk, Maja Ostaszewska, Gustaw Holoubek, Jan Englert, Jerzy Trela, Krzysztof Globisz, Jan Nowicki, Edward Linde-Lubaszenko, Andrzej Seweryn, Zbigniew Zamachowski, Stanisław Sojka, Anna Cieślak, Urszula Grabowska, Krzysztof Kolberger, Zofia Kucówna, Marek Kondrat, Tomasz Kot, Antoni Pawlicki, Agnieszka Więdłocha.
Over the years, the Krakow Poetry Salon has become a valued and popular event. Its success exceeded the wildest expectations of the organizers, as it attracted not only the theatre community of our city but also of the whole country. It turned out that there was a large number of poetry enthusiasts, for whom this kind of contact with poetry constitutes a real pleasure and unique experience.
In 2003, the Krakow Poetry Salon achieved a spectacular success – it was awarded the Nike statuette for the most interesting cultural activity in the region.
The Salon is hosted by Anna Dymna, Krzysztof Głuchowski, Bronisław Maj, Krzysztof Orzechowski and Bartosz Szydłowski.
The Juliusz Słowacki Theatre is the publisher of a series of albums-chronicles of the Krakow Poetry Salon.
Until now, five volumes have been published: Krakowski Salon Poezji. 100 spotkań (2005), Krakowski Salon Poezji. + 100 spotkań (2007), Krakowski Salon Poezji. + 100 spotkań. Tom 3 (2012), Krakowski Salon Poezji + 100 spotkań. Tom 4 (2014), Krakowski Salon Poezji + 100 spotkań. Tom 5 (2017).
The last two volumes are accompanied by complimentary supplements – unique audio CDs (live recordings) with excerpts from Homer's Odyssey readings and excerpts from the jubilee meetings of the Krakow Poetry Salon (poems and monologues from the dramatic works of the most eminent Polish poets: A. Mickiewicz, J. Słowacki, J. Kochanowski, St. Wyspiański, A. Fredro, B. Leśmian, L. Staff, J. Czechowicz) in masterly interpretations by such outstanding actors as Anna Polony, Jerzy Trela, Andrzej Seweryn, Krzysztof Globisz, Mariusz Benoit, Anna Dymna, Radosław Krzyżowski, Jerzy Grałk, Andrzej Grabowski, Urszula Grabowska and other actors of Krakow stages. The publications can be purchased at the Theatre before each performance and during meetings of the Krakow Poetry Salon.
The co-organizer of the series since 2012 is the 'Confraternity of Friends of the Grand Theatre in the Holy Spirit Square' Foundation.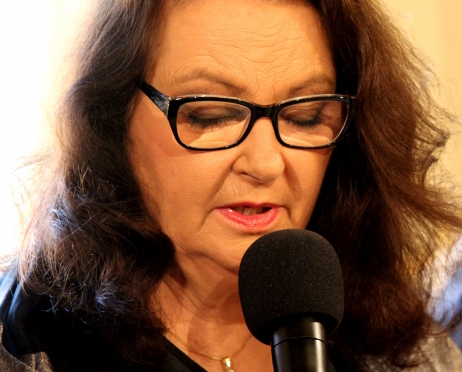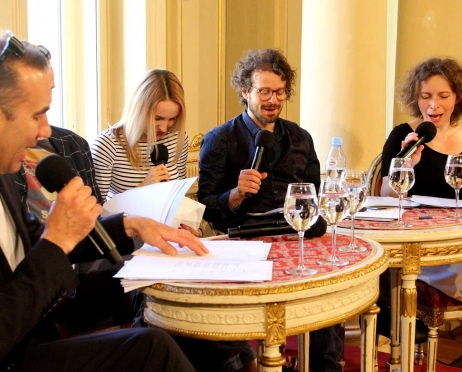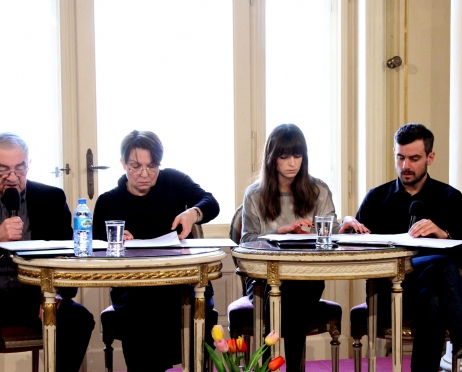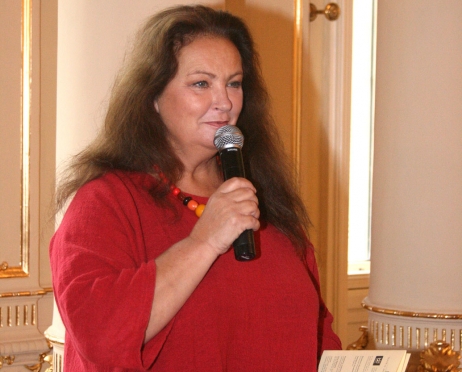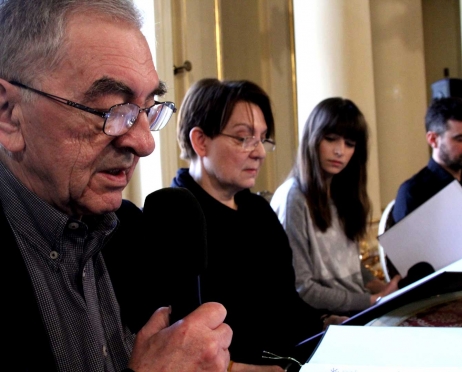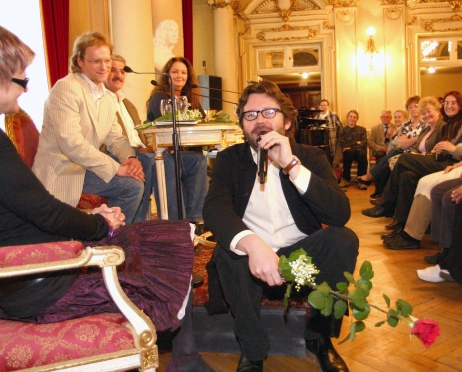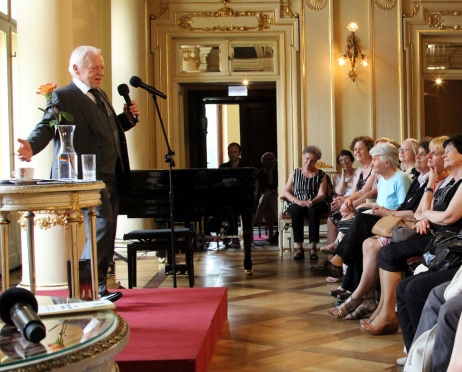 The project is co-financed by the Minister of Culture and National Heritage from the Cultural Promotion Fund.