Rental
Apart from its own performances, the Juliusz Słowacki Theatre offers a possibility of renting its halls. Its spectacular, three-level, air-conditioned auditorium (adapted for guests with disabilities), which can accommodate 530 viewers, as well as its stylish foyer make it possible to organize congresses, symposia, conferences, meetings and banquets on various occasions. The theatre is perceived as an exclusive 'drawing-room of Krakow' – a place of elite meetings.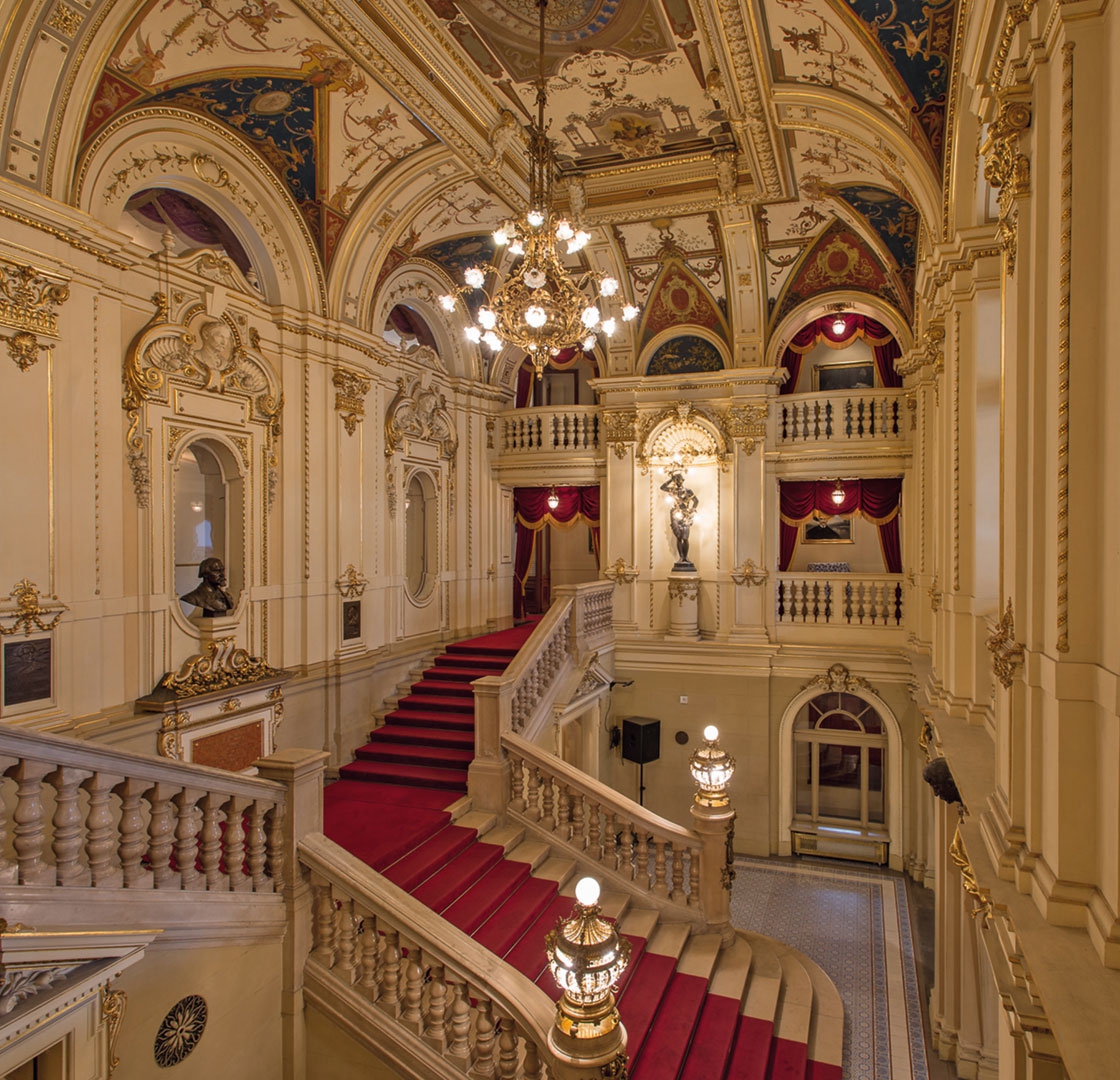 After 1989 our Theatre hosted such events as:

1. international symposia and conferences: the Conference on Security and Cooperation in Europe CSCE, the world celebrations of the liberation of the Auschwitz-Birkenau concentration camp, the international conference Europa Nostra, the proceedings of the European Society for Clinical Investigation ESCI, the World Conference of Historical Cities, international medical conferences, the Ministerial Conference of the Council of Europe;

2. anniversaries for: the Krakow Academy of Dramatic Arts, 'Piwnica pod Baranami', Radio Krakow, the 100th anniversary of cinema, Tygodnik Powszechny weekly, Krakow University of Economics, the Jagiellonian University, the Krakow University of Technology and many others;

3. festivals: Ludwig van Beethoven Easter Festival, Krakow Ballet Spring, 'Albertiana' Art Festival for People with Disabilities;

guest performances of famous artists such as Marcel Marceau, Marie-Claude Pietragalli, Milva, Maurice Bejart Ballet, Boris Ejfman ballet;

performances by the Union of the Theatres of Europe;

4. events of the Krakow 2000 Festival (such as a meeting of poets from the East and West under the patronage of Nobel Prize winners Wisława Szymborska and Czesław Miłosz)

The theatre provides: professional technical service – assembly of decorations, lighting, sound system; competent and professional audience management staff (ushers, cloakroom attendants); artistic part of conferences – performances from the current repertoire. The vestibule and the foyer of a total area of 200 m2 can be used for banquets or as an exhibition area.

Contact person (between 9.30 am and 4.00 pm):

Elżbieta Bielik – Chief Financial Officer for Sales
Job vacancies, internships, volunteering
Please take a look at our job and internships offers at the Juliusz Słowacki Theatre.