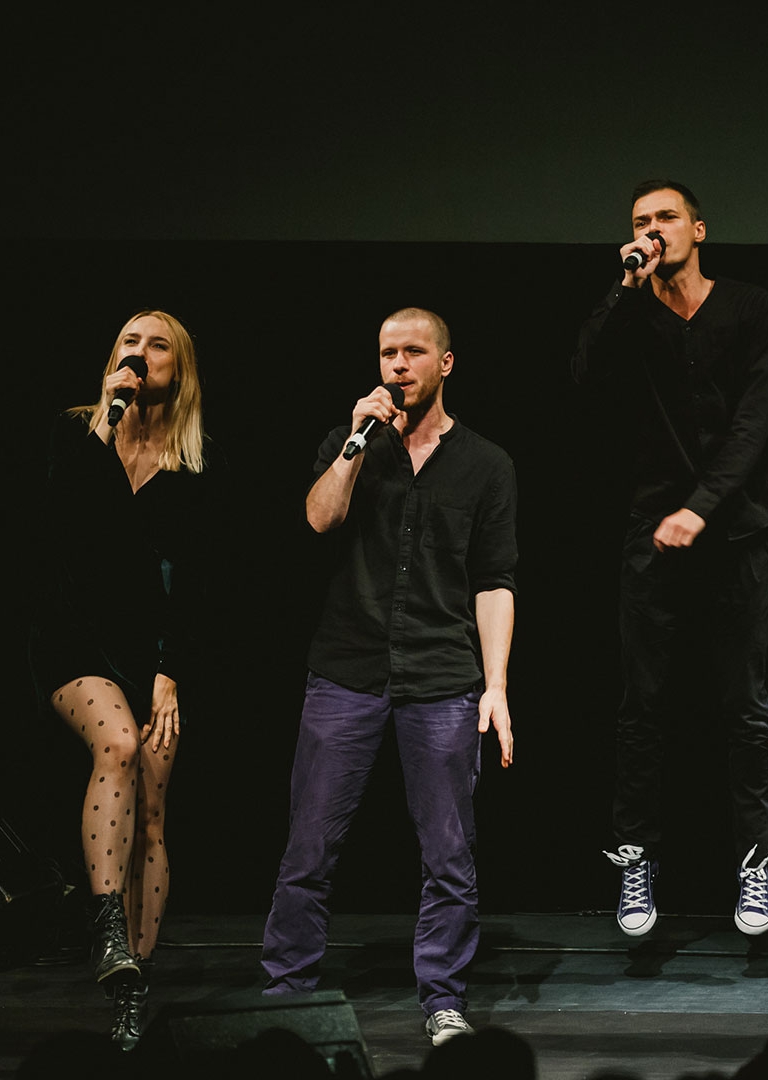 I Am Happy and Laughing till I Cry
Poetry with music / prose of life without music based on Stach Wyspiański

Poems and letters by Stanisław Wyspiański constitute two different testimonies of the artist's life. On the one hand, his emotional voice, full of energy, visionary and full of faith in the power of art. On the other hand, his portrayal of his struggle with Krakow's backward mentality, full of trivial and funny – from today's perspective – issues. During that evening, you'll meet both Stanisław and Stach, and you'll witness a duel between poetry and prose of life.
His verses sung by the best voices of our stage will be juxtaposed with his bitter, often hastily sketched words. Poverty, illness, doubts, experience of both success and failure, oversensitive ambitions, great plans, love and hatred for Krakow and its residents – all this will merge in this intimate and largely musical performance.

 
Music: Andrzej Bonarek

Cast: Ewelina Cassette, Agnieszka Judycka, Karolina Kazoń, Daniel Malchar, Rafał Szumera, Tadeusz Zięba

Musicians: Halina Jarczyk – violin, Szymon Frankowski – double bass, Konrad Górka – double bass, Jarosław Meus – guitar, Michał Pamuła – drums, Michał Wierba – piano