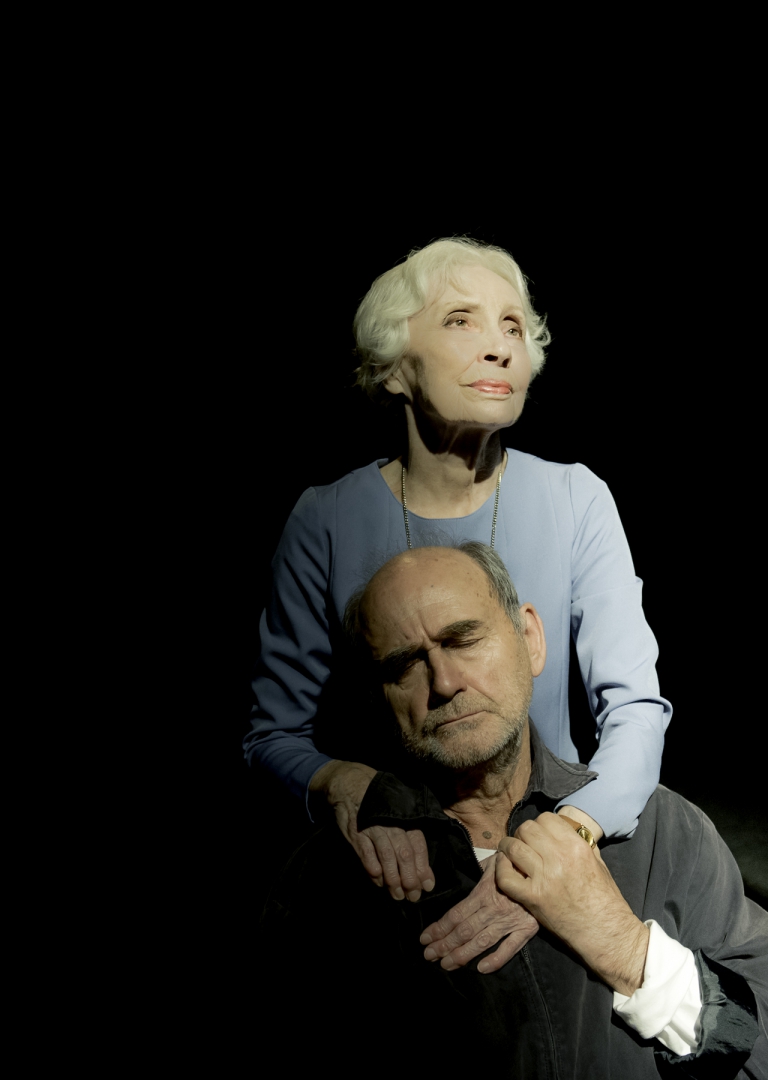 Love
Author: Beniamin Bukowski
Director: Błażej Peszek
Assistant director: Oliwia Kuc
Stage design: Marek Braun
Costumes: Jolanta Łagowska-Braun
Music: Wojtek Kiwer
Premiere: 08.05.2019
Allergy information: a small amount of bird feathers is used during the performance.
A random meeting of two people. What they have in common is their mature age, loneliness and fear of a nascent feeling. He is a homeless eccentric who is involved in photography on a daily basis. She – a blind dreamer, inhabiting the city remembered from her childhood. He is the wonderful Jan Peszek. She – the one and only amazing Anna Polony, celebrating the 60th anniversary of her acting debut.
Love is a touching and witty story about exploring the passion and nascent erotic fascination between two mature people. It's a story about the search for affection, closeness and resistance to the passage of time. It is about our desperate need to see and notice another person. It is a short and intense story. Like a camera flash.
The performance is inspired by: William Wharton's novel Last Lovers, Esther Vilar's book Old Age is Beautiful: a Manifesto Against the Cult of Youth, and Paul Andrew Williams' film Homme Less.
Invitation
for a performance translated into PJM
A film for the play "Miłość" in Polish Sign Language, describing the characters.
Invitation
for a performance translated into PJM
Actor Jan Peszek invites you to a performance in Polish Sign Language "Love".
Photo gallery
Photo by Monika Stolarska