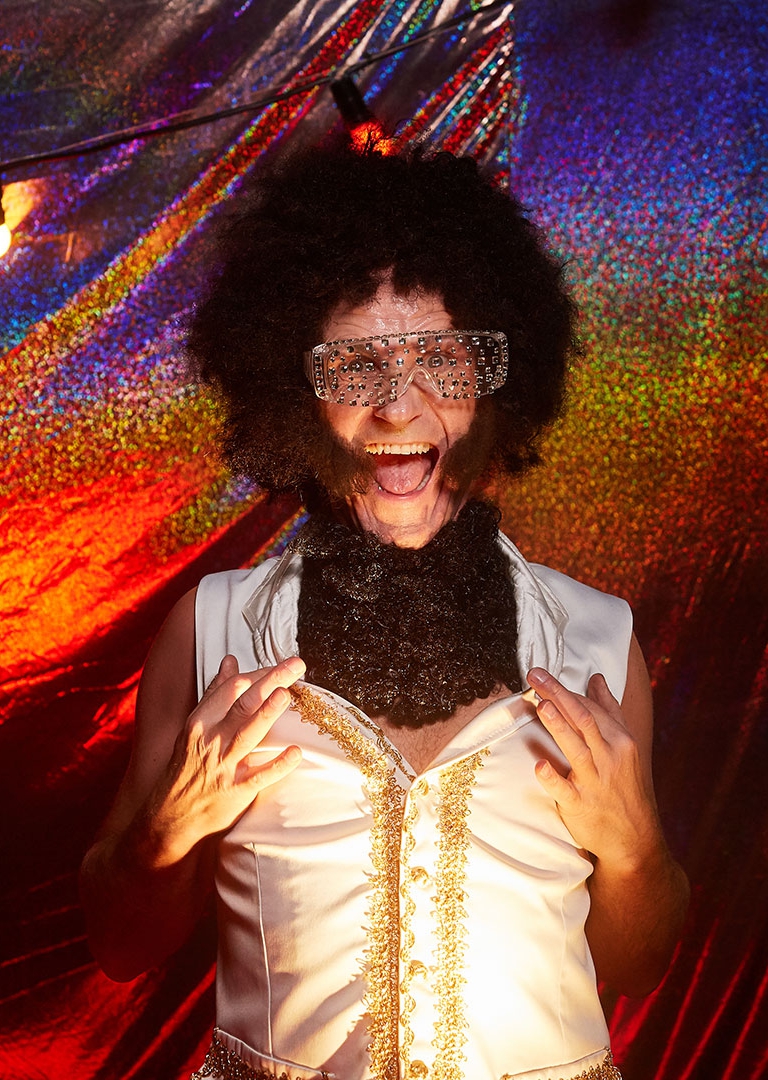 NEW YEAR'S EVE WITH BONEY M
The Juliusz Słowacki Theatre in Krakow - The Grand Stage
Premiere: 25.01.2020
Rasputin, Rivers of Babylon, Ma Baker, Daddy Cool… – we all know these hits, we've all danced to them, we've all sang them to ourselves – though not everyone will admit it. Boney M. Let us revive the memories of the Sopot '79 Festival forty years later during the New Year's Eve at the Słowacki Theatre in Krakow. Amazing artists, live music, fabulously colourful costumes, amusing choreographies... Come and visit us (wearing afro, sequins, flares, you name it) on our fun-filled New Year's Eve in disco rhythm!

We are waiting for you with a welcome drink from 8.30 p.m. The party itselfwill start at 9 p.m.. During the next two hours you will be served a hot meal (in two versions: meat or vegan) and we will also begin our crazy party on as many as two dance floors! Our DJs have prepared loads of fantastic dance music for you. Tired? Relax in the buffet area and enjoy our delicacies – cold plate, desserts, sweets, fresh fruit as well as water, coffee and tea. And of course, a wide range of alcoholic drinks will be available for purchase at the bar.
At 11 p.m. sharp, the Grand Stage will present a spectacular New Year's Eve concert of songs from the performance Born by Boney M – a new musical disco-madness prepared by the Słowacki Theatre in Krakow! And when the midnight comes, we'll pop the champagne and greet 2020 with a bang. We'll end the party a few minutes after midnight.

You don't feel like going home? Neither do we, that's why you're invited to the Teatralna Cafe on level -1 for a crazy afterparty (admission: 50 zł) where we'll enjoy ourselves till dawn to the rhythm of the best club music.

Come on! Have fun with us! Hooray! Hooray!

Tickets:
New Year's Eve with Boney M – 300 / 350 / 400 PLN
New Year's Eve with Boney M + afterparty – 350 / 400 / 450 zł