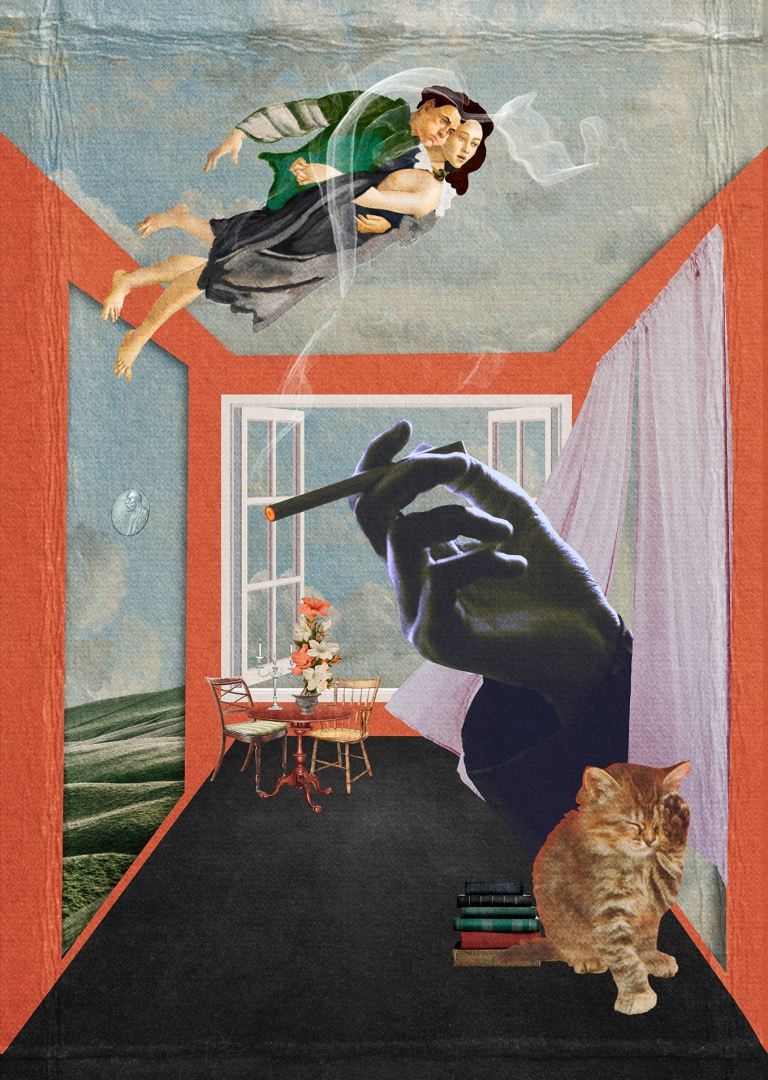 SZYMBORSKA. FULL STOPS, COMMAS, CIGARETTES [COPY]
This surreal, made-up story, accompanied by quite authentic poems, is an attempt to look at the poet as she herself would have wanted it. Without pomp, emphasis or fake solemnity.
It's 3 October 1996, the 'Astoria' Artists' Residence in Zakopane. Unsuspecting Wisława Szymborska is alone in her room, writing a poem. The telephone rings. The Cat appears. The poet talks to it, ignoring the insistent phone call. Eventually she picks up. She listens, hangs up. (She has just been awarded the Nobel Prize). Alone in her room, she has to face the verdict, her destiny, fame and immortality. But the Nobel Prize is just a pretext for more musings. About Szymborska's thoughts, feelings, desires, dreams, her future and past. Both real and unreal characters appear. There's the student she fell in love with as a little girl and described in her poem Laughter. There's Kornel Filipowicz, Adam Włodek, Bohun, Andrzej Gołota, an Undisclosed Lyrical Subject with a rather strange mission, and the constantly reappearing Cat.