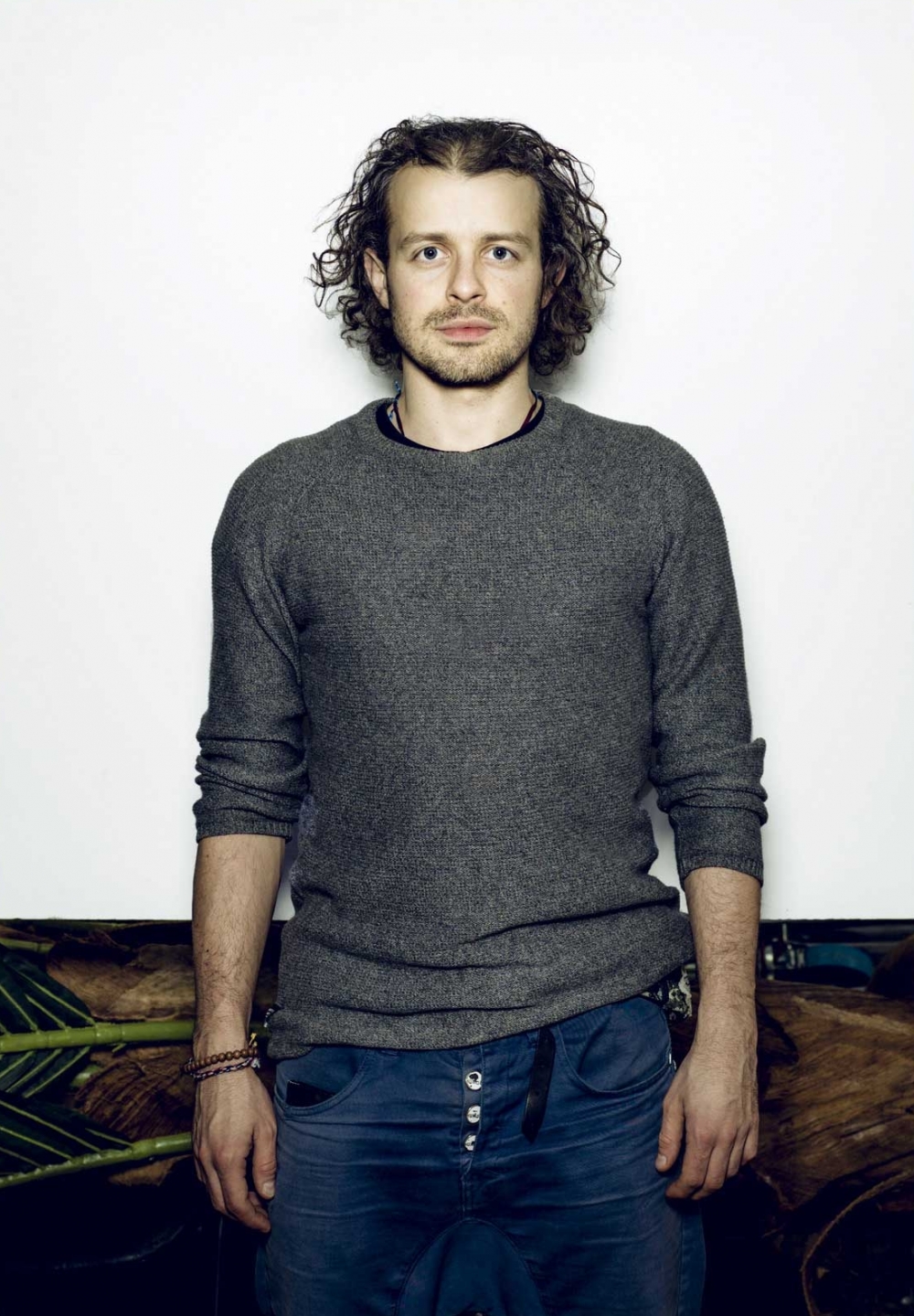 Krzysztof Piątkowski
I'm glad to be an actor because even when I play the guitar, walk a tightrope, travel, make something out of wood, create crazy worlds with my daughter, or talk to strangers, and someone bothers me with a boring phone call, I can politely tell them not to disturb me as I am at work. That's what this job is like. It forces us to constantly develop, to be interested in others so that we could hold within ourselves all of these human stories.
Biography
Born in 1984, graduate of the PWST National Academy of Theatre Arts in Krakow.
The Juliusz Słowacki Theatre cast him in such plays as: Stanisław Wyspiański's The Wedding directed by Bodolay (2007), William Shakespeare's Romeo and Juliet directed by Agata Duda-Gracz (2008), Bram Soker's Dracula directed by Artur Tyszkiewicz (2008), Juliusz Słowacki's Beatrix Cenci directed by Maciej Sobociński (2009), Każdy musi kiedyś umrzeć Porcelanko, czyli rzecz o Wojnie Trojańskiej [Everyone Must Die One Day, Dear Porcelain, or a Comment on the Trojan War] directed by Agata Duda-Gracz (2013), Maciej Wojtyszko's The Birth of Friedrich Demuth (2014), Woody Allen's Play It Again, Sam directed by Krzysztof Babicki (2016), Stanisław Wyspiański's Liberation directed by Radosław Rychcik (2017).
Guest actor on the stages of the STU Theatre and Łaźnia Nowa.
Actor in popular TV series.
Co-founder of a Krakow improvised theatre group 'ImproKrk'.
In 2007, he received an award from the Minister of Culture and National Heritage for the role of Septimus Hodge in Arcadia at the 25th Festival of Drama Schools in Łódź.
Currently in cast