Krzysztof Głuchowski
General and Artistic Director
'We must do something that depends on us, given that there is so much happening that doesn't depend on anyone.'

Every day I repeat these words from Stanisław Wyspiański's Liberation to myself like a mantra before I face another day of my passion and madness, namely my adventure with the Słowacki Theatre. It is a beautiful place – divine, challenging and demanding. It doesn't leave anyone indifferent, you don't just come here to do your job. Actually, you don't even have to come here at all, as in reality you never leave.

To balance things out, I can also quietly quote another author – Jerzy Trela: 'Theatre is not Vietnam'.
Currently in cast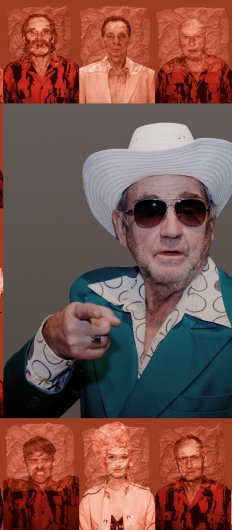 based on the movie "The Act of Killing" Joshuy Oppenheimera
The MOS Stage - The MOS Stage
Nearest dates
Direction: Krzysztof Głuchowski
Premiere: 31.01.2020
The Juliusz Słowacki Theatre in Krakow - The Grand Stage
The world is ending.
The world is ending, and so what?
The world ending but the orchestra keeps playing. And it will continue doing so. In the best way possible, live, and playing only the greatest hits!
Rasputin, Rivers of Babylon, Ma Baker, Daddy Cool – we all know these hits, we have all danced to them many times, and we have all – although not everyone will admit it – sung them to ourselves. Boney M. Back then and today. On the stage again. For you again. Spectacular, colourful, full of dance, with hearts of gold.