History
The Juliusz Słowacki Theatre in Krakow (initially known as the Municipal Theatre) has been operating continuously since 1893, and is one of the most renowned and distinguished Polish playhouses. Its facade is decorated with an inscription 'Krakow for the National Arts'. The artist who probably implemented this slogan in the fullest possible terms was Stanisław Wyspiański, who worked here and created art of a European format, yet deeply rooted in its local territory, conversing with the city in which he lived, worked, and which he frequently opposed. Today, when using the term 'The Juliusz Słowacki Theatre in Krakow', we are trying to refer to the ideas of this greatest Krakow artist in a creative, but also independent way.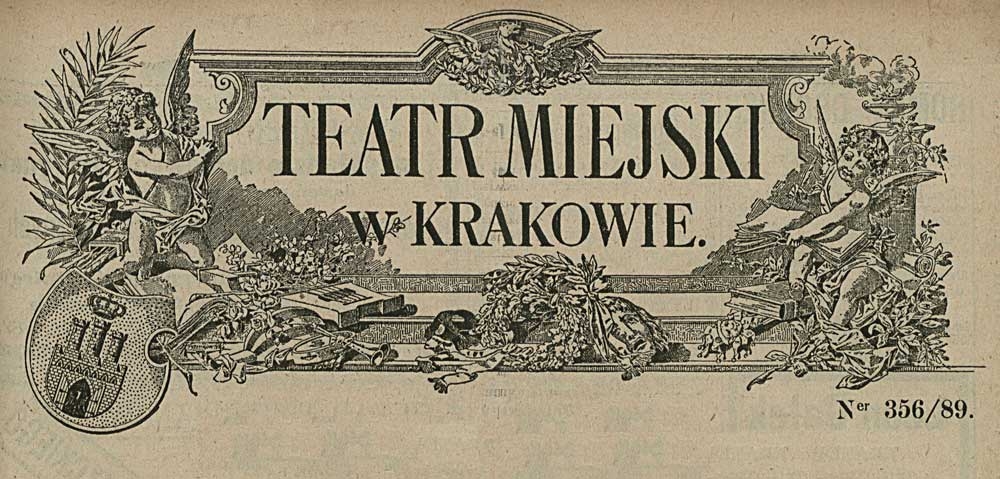 The theatre served as a national stage as early as at the turn of the 19th and 20th centuries. The building, designed by Jan Zawiejski, is one of the most valuable examples of theatre architecture in Europe. The interiors are decorated with frescoes by a Viennese artist Anton Tuch, and with the famous Henryk Siemiradzki's curtain. Next to the stage there is a historic dressing room of the great actor Ludwik Solski.

From its very beginning, it has served as the birthplace of contemporary Polish directing, scenography, staging and acting.

World premieres of the outstanding works by Stanisław Wyspiański, including The Wedding (1901) and Liberation (1903), are numbered among the most important events in the history of Polish culture. It was also on this stage that the first stagings of masterpieces of Polish Romanticism took place: Kordian, Forefathers' Eve and The Un-Divine Comedy. In 1921, the most prominent representative of the Polish 20th-century avant-garde – Stanisław Ignacy Witkiewicz (Witkacy) – debuted here.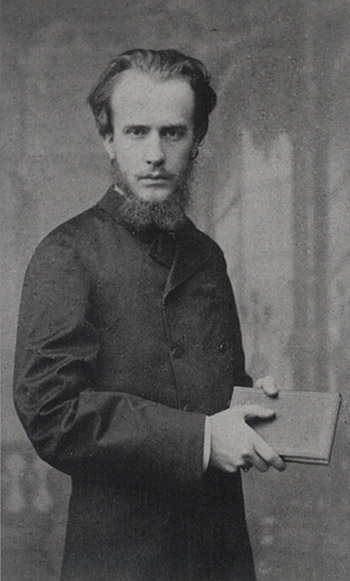 Tadeusz Pawlikowski, pierwszy dyrektor Teatru Miejskiego w Krakowie, 1893 r. Fotografia pochodzi z Archiwum Teatru Juliusza Słowackiego.
The Theatre was managed by such outstanding directors as Tadeusz Pawlikowski, Ludwik Solski, Juliusz Osterwa, Karol Frycz.

Since its inception, the theatre's performances have always been created by outstanding artists, directors (such as Bohdan Korzeniewski, Wilam Horzyca, Kazimierz Dejmek, Jerzy Goliński, Lidia Zamkow, Walery Fokin), scenographers (Andrzej Pronaszko, Andrzej Kreutz-Majewski, Tadeusz Kantor, Lidia and Jerzy Skarzyński, Krystyna Zachwatowicz), while the greatest Polish actors performed on its stage (Helena Modrzejewska, Irena Solska, Wanda Siemaszkowa, Zofia Jaroszewska, Ludwik Solski, Juliusz Osterwa, Stefan Jaracz, Kazimierz Junosza-Stępowski, Tadeusz Łomnicki, Gustaw Holoubek and many others).

The Słowacki Theatre has always been very favourable to young artists – it was here that directors who are now at the forefront of Polish theatre, such as Krystian Lupa, Maja Kleczewska, Agnieszka Olsten, Agata Duda-Gracz, and Paweł Miśkiewicz, produced their first performances.

Tadeusz Pawlikowski, the first director of the Municipal Theatre in Krakow, 1893 Photograph from the Archives of the Juliusz Słowacki Theatre.