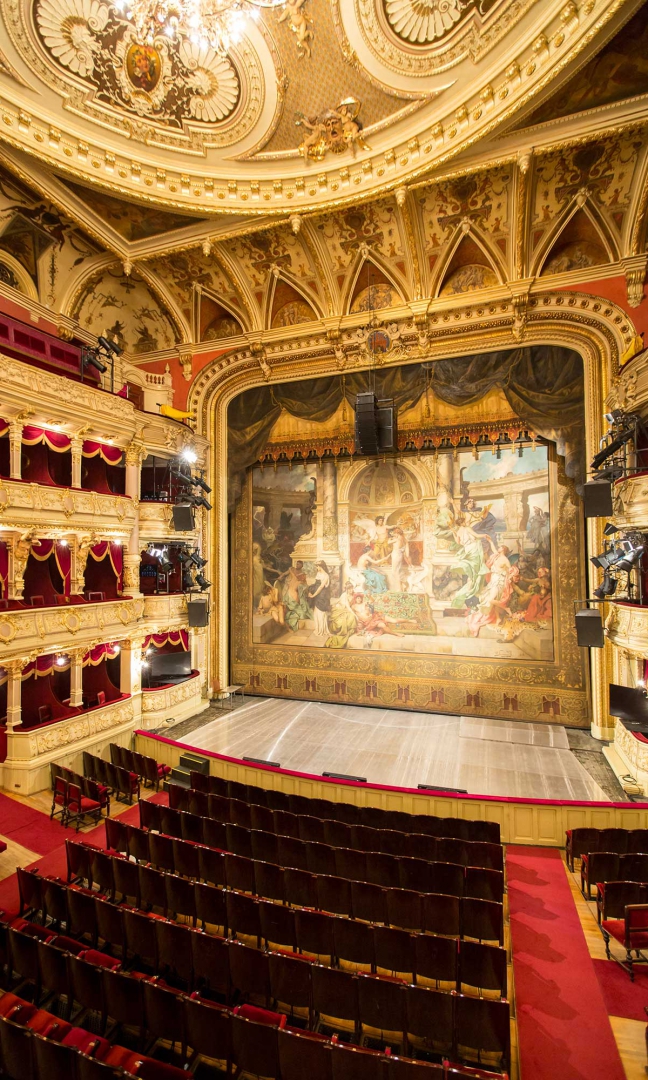 IMPORTANT! Theatre Announcement
23.03.2020
Dear Viewers,

The Polish government has declared the state of epidemic. Accordingly, all cultural institutions will remain closed to the public until further notice. We regret to inform you that we will not be seeing you at the Słowacki Theatre in the nearest future. However, your tickets will remain valid until the end of the year. Please, do not return them and wait! We don't know when yet, but we will definitely see you. We really can't wait!

In the meantime, let's take care of ourselves, stay healthy and keep smiling. We can do it – together and responsibly!

P.S. And if you can't visit us, we'll try and visit your homes somehow. Follow our social media – we'll have lots to offer!
 

INDIVIDUAL AND GROUP TICKETS:

Once we publish the repertoire for the upcoming months, an employee of the Ticket Reservation Office will contact you and offer a new date of the performance. Together we will try to adjust the date according to your expectations. We kindly ask for your patience.
 
Should you wish to resign from the purchased tickets and setting a new date, please contact us with such information at the following e-mail address: bilet@teatrwkrakowie.pl

- in order to make a refund of tickets purchased online, please provide the title of the show, date, surname given during the purchase and transaction ID. The money will be returned by bank transfer to the account from which we received payment.

- in case of tickets purchased directly at the theatre's ticket office, please return the ticket together with the receipt at the ticket office after it is reopened (currently the box office is closed until 30 March).

WE WOULD LIKE TO REMIND YOU THAT THE THEATRE TICKET OFFICE AND THE CUSTOMER SERVICE OFFICE ARE CURRENTLY CLOSED. WE ARE WORKING REMOTELY.

Contact:
e-mail: bilet@teatrwkrakowie.pl 
telephone contact from Monday to Friday from 10 a.m. to 2 p.m. - 605 416 419

 
Hope to see you at the Theatre soon!