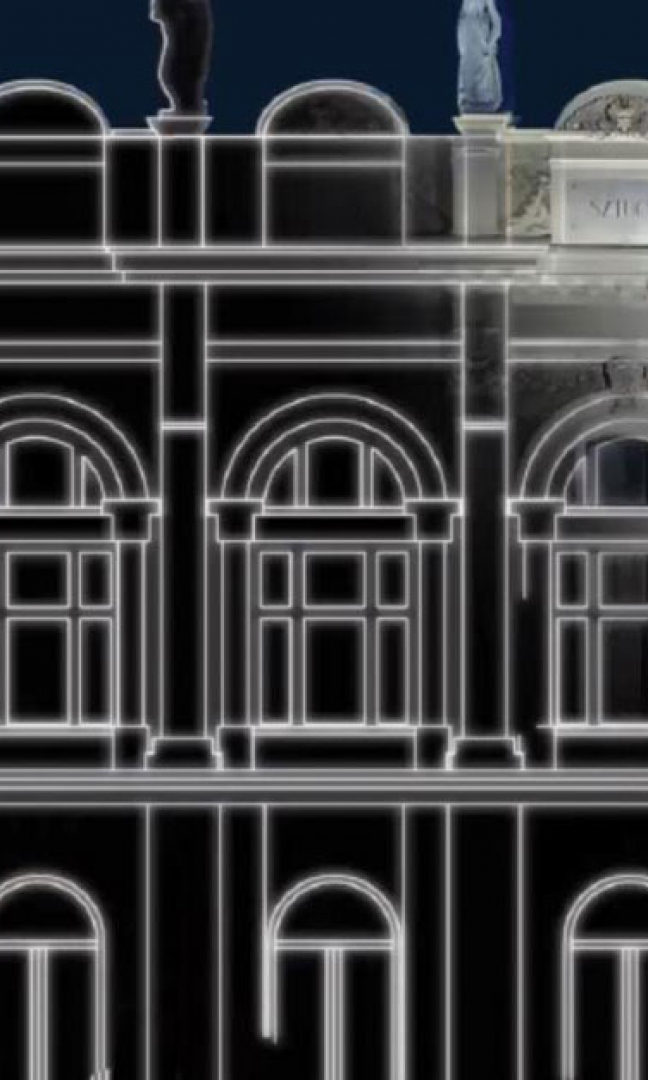 OUR THEATRE VAST I BEHOLD
The most beautiful Polish theatre. State-of-the-art technology. The greatest mapping show on one building in Poland!
On 6 December, we would like to invite you to see a spectacular and unique show, produced on an unprecedented in Poland scale. 270 degrees of multimedia projection in record-breaking resolution. 3,172 square metres of 3D video mapping. 165,000 lumens of light. Spatial, 9-channel sound.

Set off with us on an amazing audio-visual journey through the modern history of Poland, Krakow and the Słowacki Theatre. Together with the spirits of our stage, and with Stanisław Wyspiański, we will immerse ourselves in the beautiful, but also very complex and difficult story of our theatre, city and country. We will return to the moments of joy and sorrow, triumph and emptiness. We will remember the great personages, roles, performances, spectacular events and milestones of our 20th-century history. We invite you on a joint multimedia expedition that will remind us of the power of art, its beauty, but also its strength and creative power. Let us behold our vast theatre together!
A great Krakow artist and creator of multimedia and video installations, Aleksander Janicki, will use the most advanced projectors to turn the three facades of the Słowacki building into a huge screen – a  magical portal to our history.
OUR THEATRE VAST I BEHOLD
Concept, script, direction: Aleksander Janicki
Composition: Marianna Janicka, Shoichi Yabuta, Gay Sigsworth
Intuitive, generative music, EEG: Formacja HiQ
Only one day. Only three shows:
6 December 2018, shows start at: 5 p.m., 7.45 p.m., 8.30 p.m.
You can't miss it!
The show is part of the Wyspiański Liberates project co-financed by the Ministry of Culture and National Heritage from the Cultural Promotion Fund.
The purchase of technologies and equipment was financed under the Operational Programme Infrastructure and Environment 2014-2020. Project title: Modernisation of the technical infrastructure of the Juliusz Słowacki Theatre in Krakow along with the purchase of equipment for cultural activities.