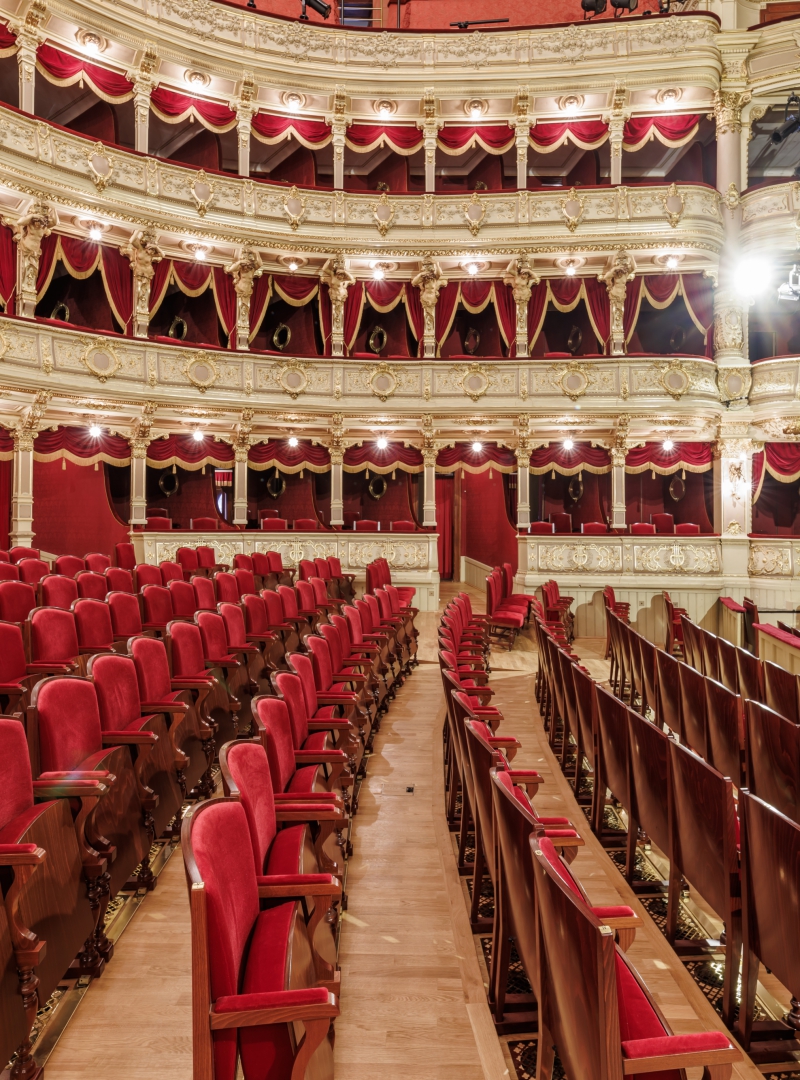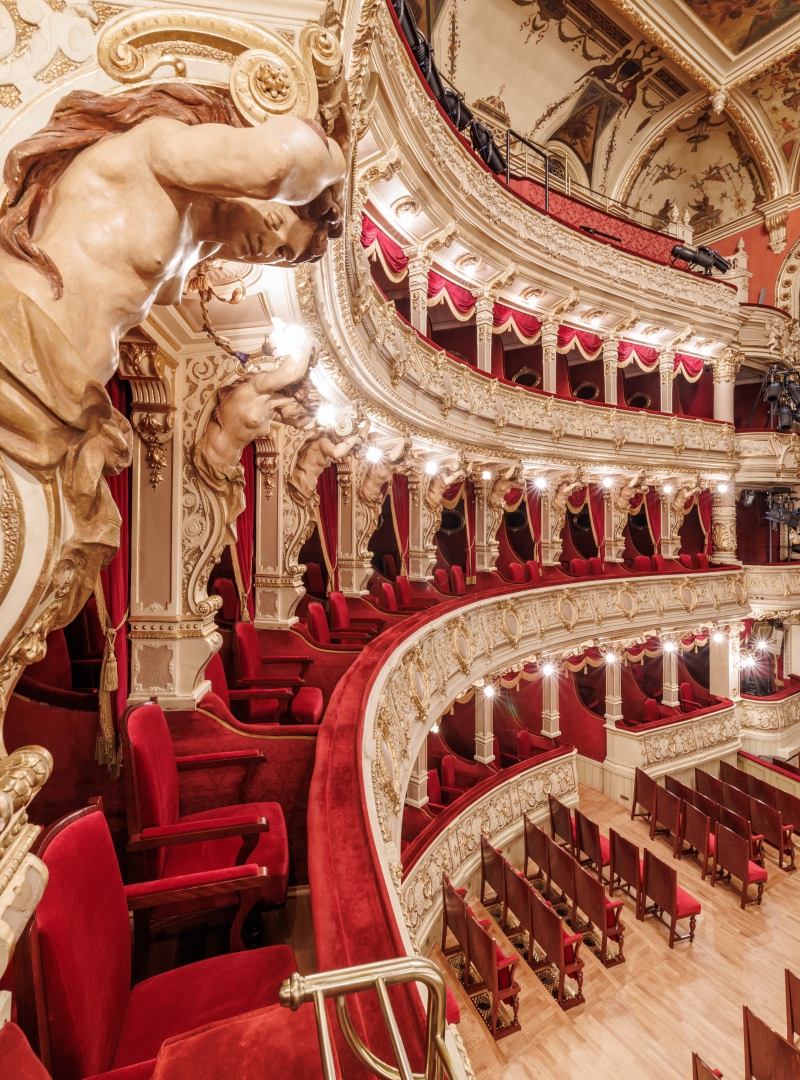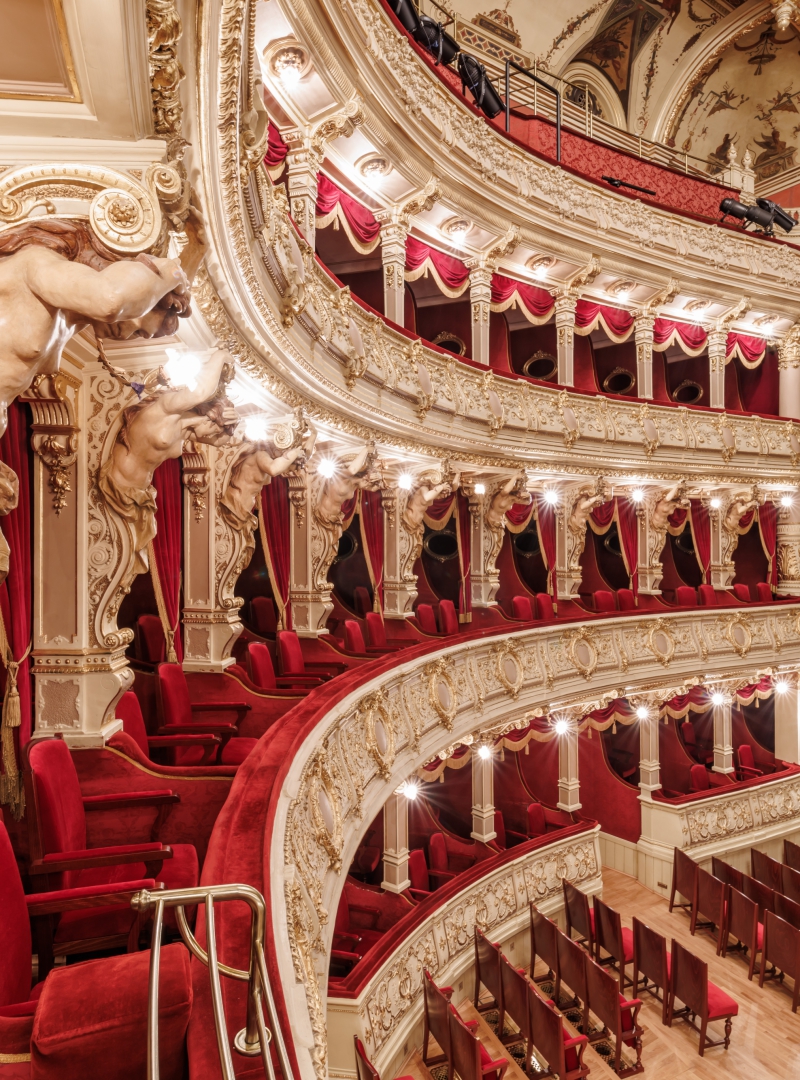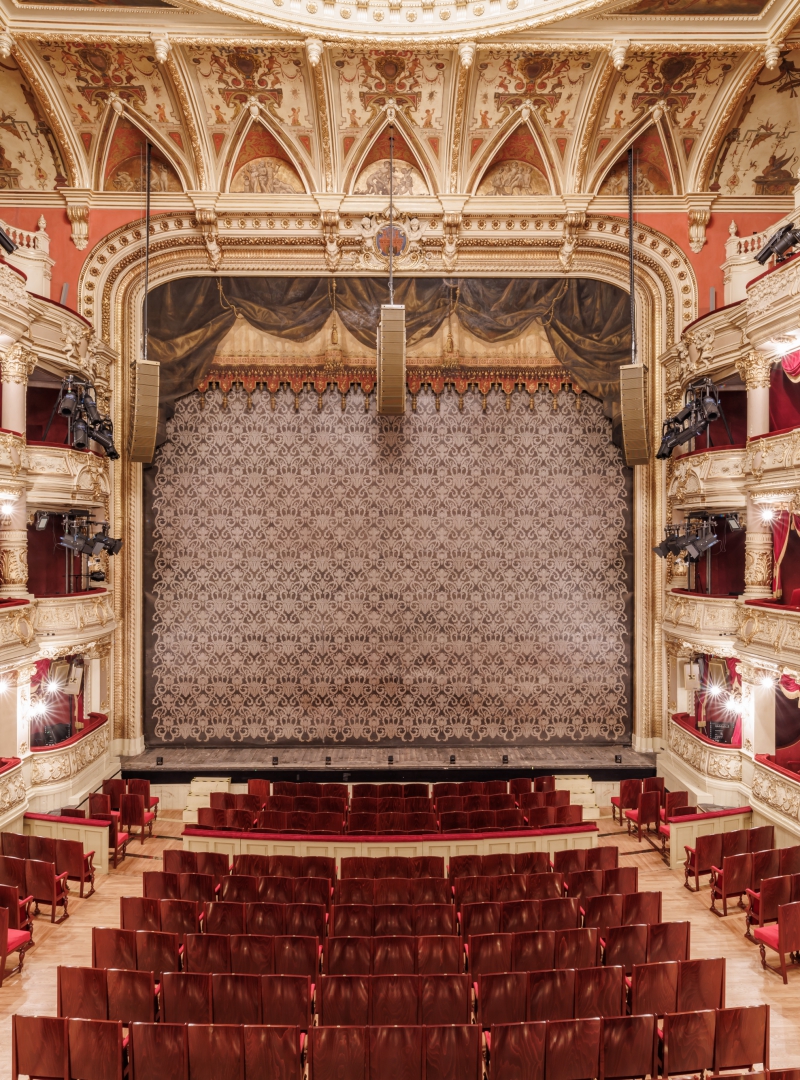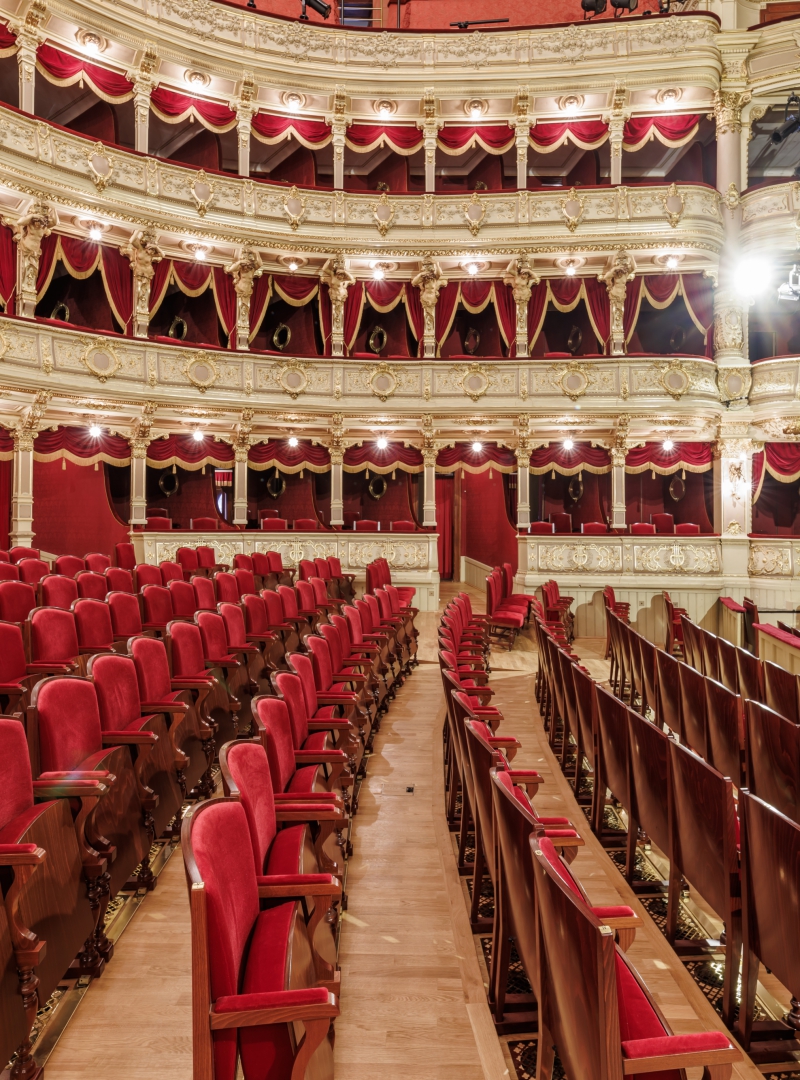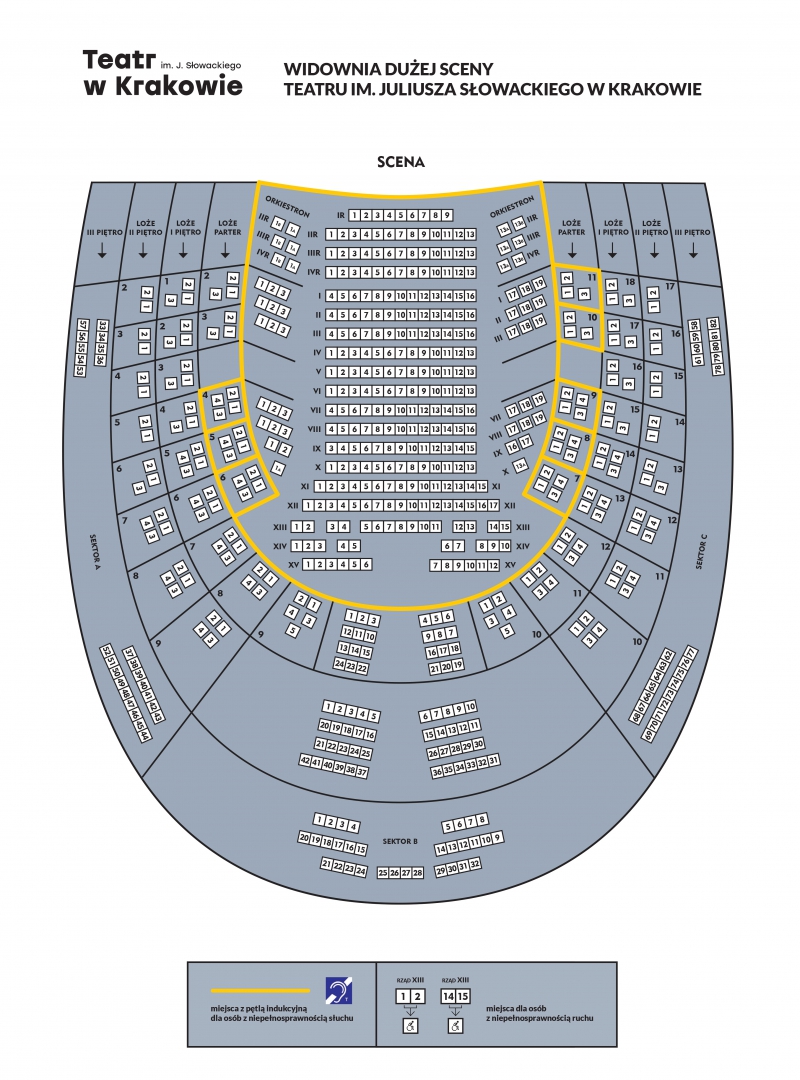 The Grand Stage
address → pl. Św. Ducha 1, Krakow
The stage has been in use in the building of the Juliusz Słowacki Theatre in Krakow since 21 October 1893. The auditorium is separated from the stage with a historical curtain painted by Henryk Siemiradzki between 1892 and 1894. The monumental composition (11.9m x 9.6m) depicts: Inspiration, Beauty and Truth, Tragedy, Comedy accompanied by the Jester, Eros, Furies and Spectres, as well as Psyche, Music, Song and a bacchanalian procession dancing around the statue of Terpsichore.

Auditorium

On the day of its opening, the building offered approximately 940 seats in the auditorium. The seats on the ground floor, on the two levels of boxes, and on the highest floor – the so-called 'gods', were distributed according to the social and economic status of the viewers (offering even separate staircases). Currently, the auditorium can accommodate 540 spectators.

On the first floor, opposite the stage, there is a representative 'imperial' box, although Emperor Franz Joseph never actually sat in it. It served other honorary guests, including Marshal Józef Piłsudski, President Ignacy Mościcki, as well as foreign visitors such as Marshal Ferdinand Fosch. During World War II, when the Nazis annexed the theatre building, the imperial box was used by the representatives of the occupation authorities during the performances Nur für Deutsche (only for the Germans).

The auditorium is crowned with a decorative chandelier, 3.5 metres wide in diameter, boasting 120 light bulbs.