The 1908s
The 1980s constituted an extremely difficult decade. Andrzej Kijowski's directorship, which lasted only a few months, was interrupted by the introduction of Martial Law. In 1982, Mikołaj Grabowski took over the artistic management. He presented e.g. experimental dramas by Bogusław Schaeffer on the small stage, and used the grand stage to put on rebellious plays, such as Trans-Atlantic by W. Gombrowicz and November by H. Rzewuski, which gave an ironic portrayal of Polish society, and explored the origins of national complexes and prejudices.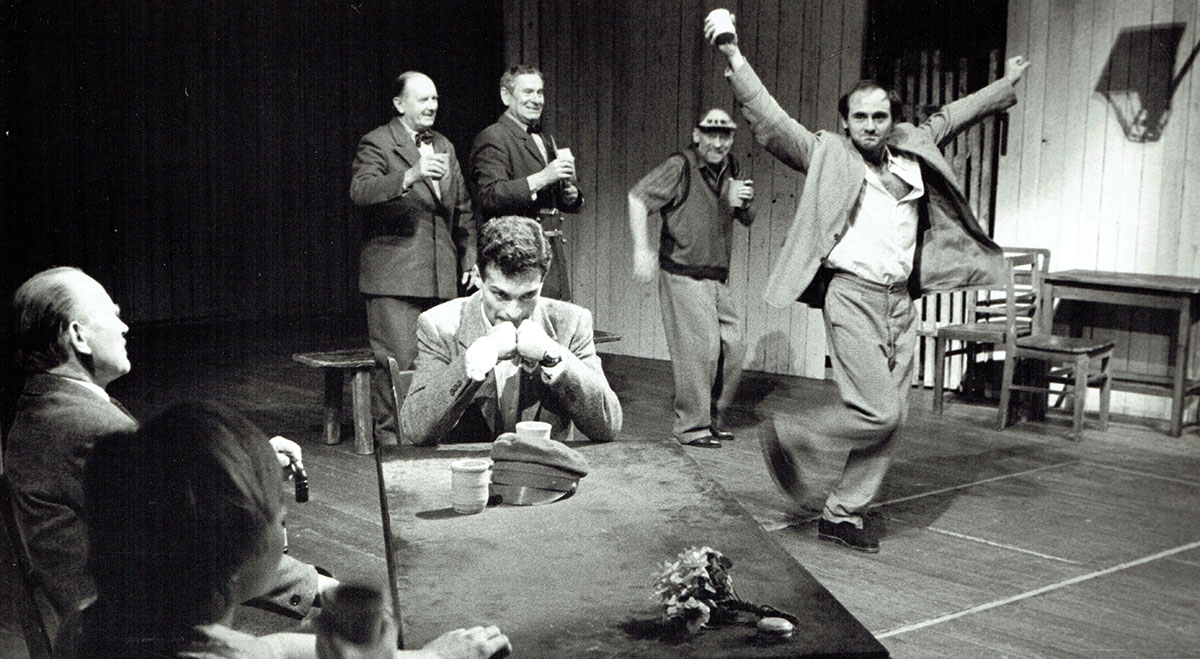 Gombrowicz's Trans-Atlantic, 1982
In those years, the image of the Theatre was also defined by plays directed by Rudolf Zioło – F. Sologub's The Little Demon, M. Bulgakov's The Heart of a Dog, and Them by Witkacy, which showed the world of individuals torn between humiliation and exaltation.
In 1989, Jan Prochyra was appointed a director for several months. The era of the People's Republic of Poland ended with a crisis in the Holy Spirit Square. The threat of theatre's closure, the conflicted company, and the organizational paralysis brought the J. Słowacki Theatre into spotlight once again, though sadly, for non-artistic reasons.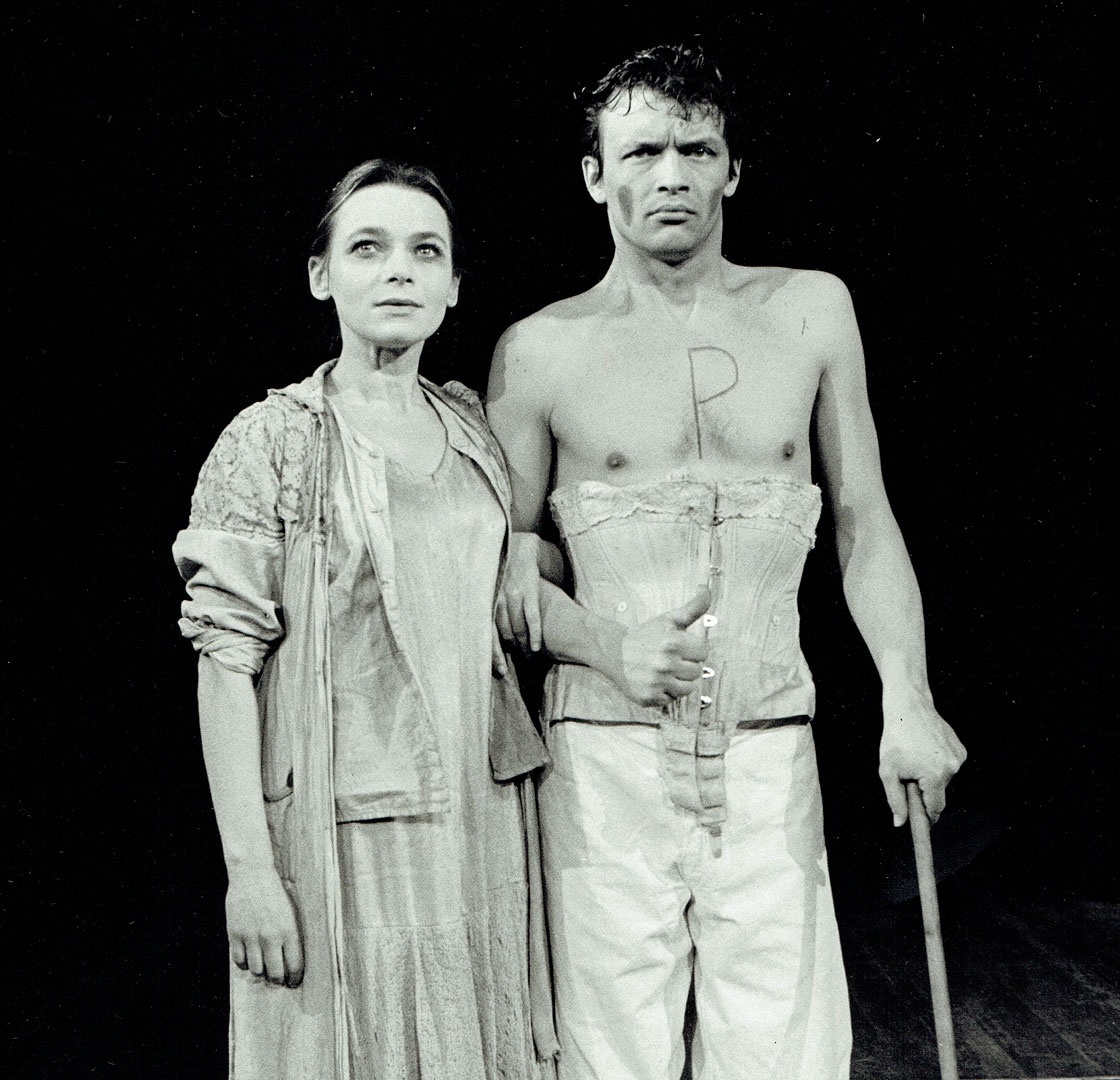 Sologub's The Little Demon, 1985. Directed by Rudolf Zioło, scenography by Andrzej Witkowski. Anna Tomaszewska as Barbara, Jan Frycz as Peredonov
In September, Jan Paweł Gawlik took over the directorship. The circumstances of Mikołaj Grabowski's dismissal, which stirred much controversy, made his successor face serious obstacles in the artistic management of the theatre. In his repertoire, Gawlik attempted to make references to tradition, and stage dramas by Wyspiański, Słowacki, Rydel, Bałucki, as well as by foreign authors such as Bulgakov, Gogol, Dürrenmatt and others. It was during his term of office that efforts were made to renovate the building, which was in a disastrous technical condition.
Text: Diana Poskuta-Włodek