Theatre today
Since 2016, the directorship of the theatre has remained in the hands of Krzysztof Głuchowski, while Bartosz Szydłowski has curated its artistic programme. They chose Stanisław Wyspiański as the spiritual patron for the theatre – it would be difficult to find a more fitting and relevant one for this place. Wyspiański's idea of search for more profound meanings, of stripping this theatre, Krakow, and Poland of mediocrity and love of comfort continues to inspire and be relevant.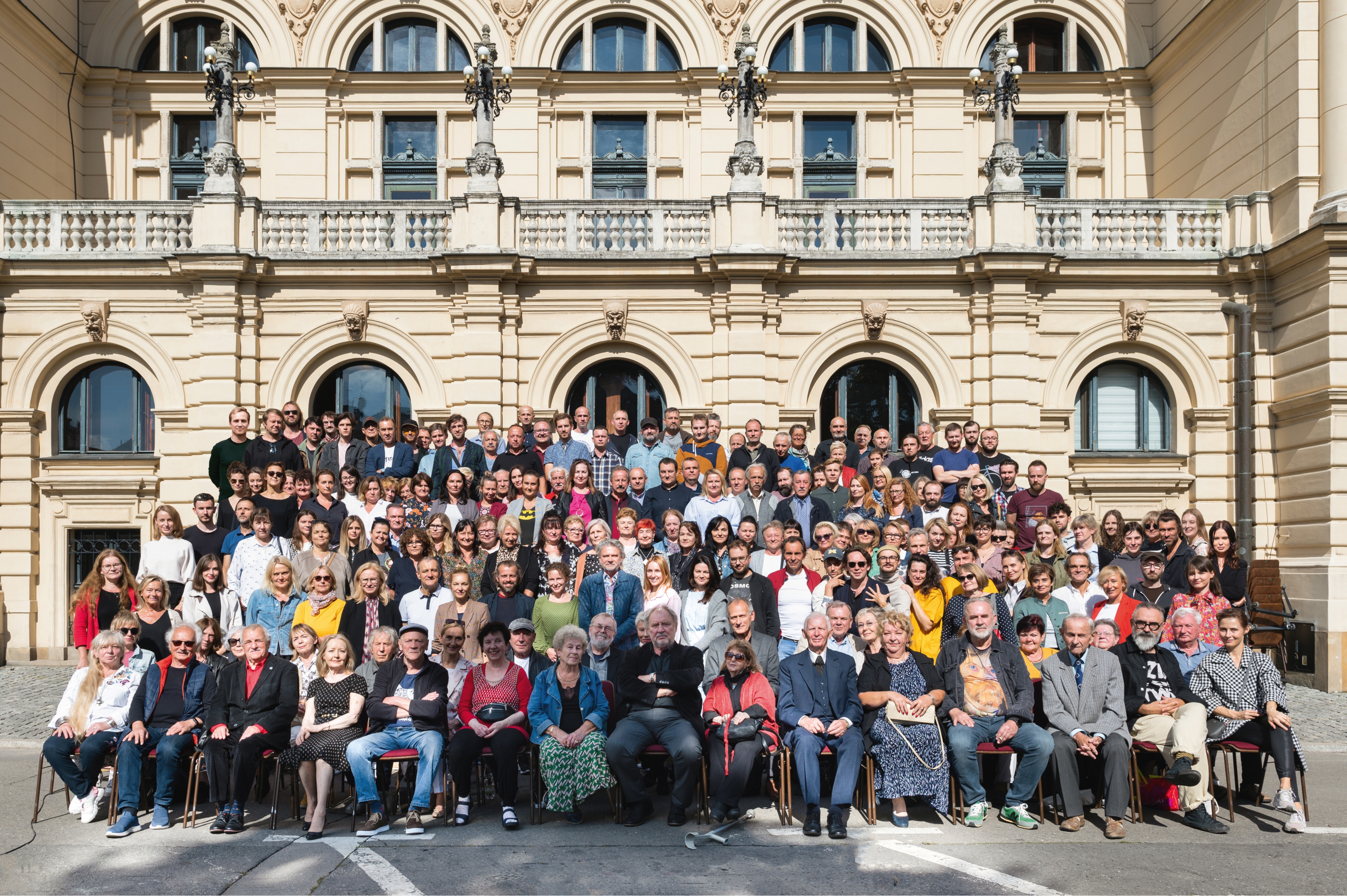 The company during the directorship of Krzysztof Głuchowski, 2017.
Following the texts and – above all – ideas of Wyspiański, the theatre endeavours to shape its new identity. Identity of a place engaged in a lively discourse about the current situation in Krakow, Poland and the world; a place open to ideas, dialogue and various forms of art (alongside theatre, also offering music, dance, art or film); a place friendly to people of all ages; a place inviting top-class artists to look at the world, explore and create together – with courage, depth... and tenderness.
Currently, plays are presented on three stages: the Grand Stage, the MOS [Małopolska Garden of Arts] Stage, and the Miniatura Stage, and are produced by outstanding contemporary directors, such as Anna Augustynowicz, Agnieszka Glińska, Michał Borczuch, Remigiusz Brzyk, Wiktor Rubin, Radosław Rychcik, Grzegorz Wiśniewski. In addition to plays, the Theatre is also open to projects related to music (including a series of concerts titled Something Must Break curated by Artur Rojek), dance and movement (e.g. Kroki – International Contemporary Dance Festival), and film (such as Łukasz Maciejewski's Restored Masterpieces).

The theatre also hosts various educational projects (e.g. in the recently modernized House of Theatre Crafts). Every Sunday, the institution presents its Krakow Poetry Salon, and every month it holds meetings related to theatre and philosophy – in the Art of Thinking series.
COMPANY>