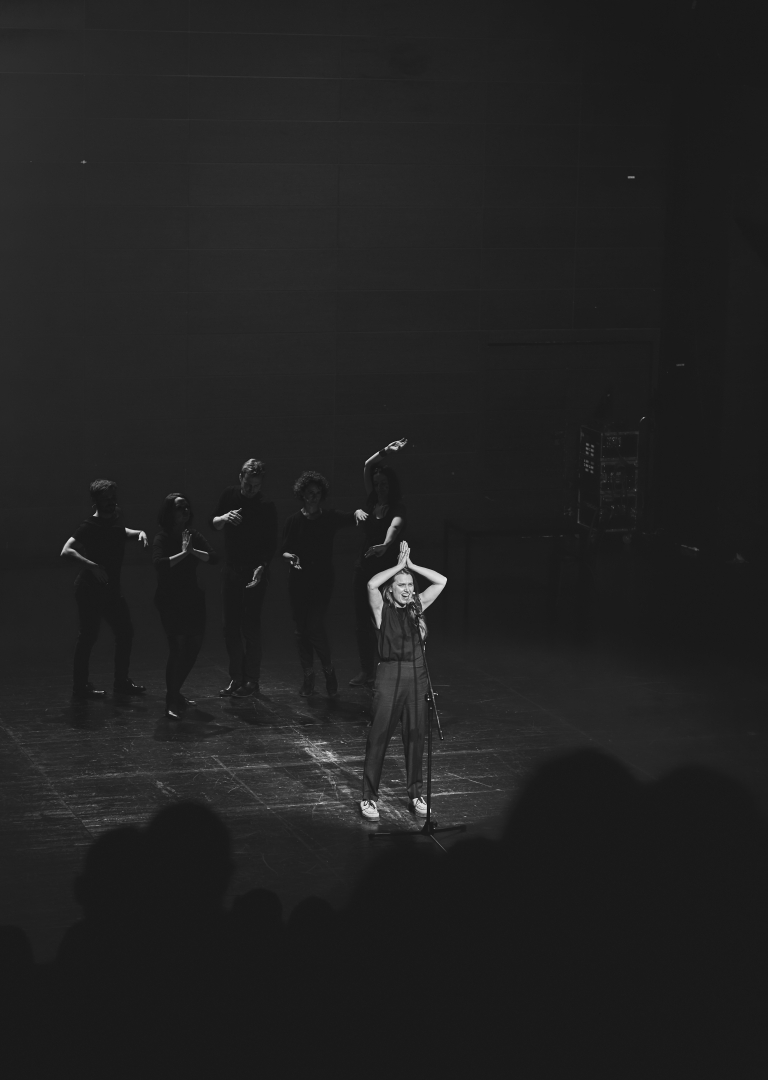 IMPRO KRK
Nearest dates
An improvised performance by the Impro Krk Group, based on spontaneity and creating a script in front of the audience.

The Impro Krk Group is a Krakow-based group of improvisers formed in June 2016. It consists mostly of professional actors, graduates of the Krakow's  Academy of Theatre Arts. They base their work on the method developed by Keith Johnstone, one of the pioneers of improvised theatre in the world. Their mentor is Steen Haakon Hansen, Johnstone's long-time friend and collaborator, who has often given workshops at the Łaźnia Nowa Theatre and recently also at Krakow's  Academy of Theatre Arts.
The performances are often inspired by suggestions coming from the audience, and there is no script as such. However, the plays are not always based on comedy, sometimes the audience can witness touching scenes inspired by reality. As a result, the viewers become witnesses of a unique experience. Globally, it has gained popularity through shows such as 'Whose line is it anyway?'.

The members of the group include: Jacek Englisz, Aleksander Fiałek, Karina Grabowska, Mateusz Janicki, Michał Kitliński, Wiktor Loga-Skarczewski, Maciej Półtorak, Maciek Sajur, Zuzanna Skolias, Wanda Skorny, Maria Spiss, Olga Szostak oraz two actors from the Słowacki Theatre – Marta Waldera i Krzysztof Piątkowski.