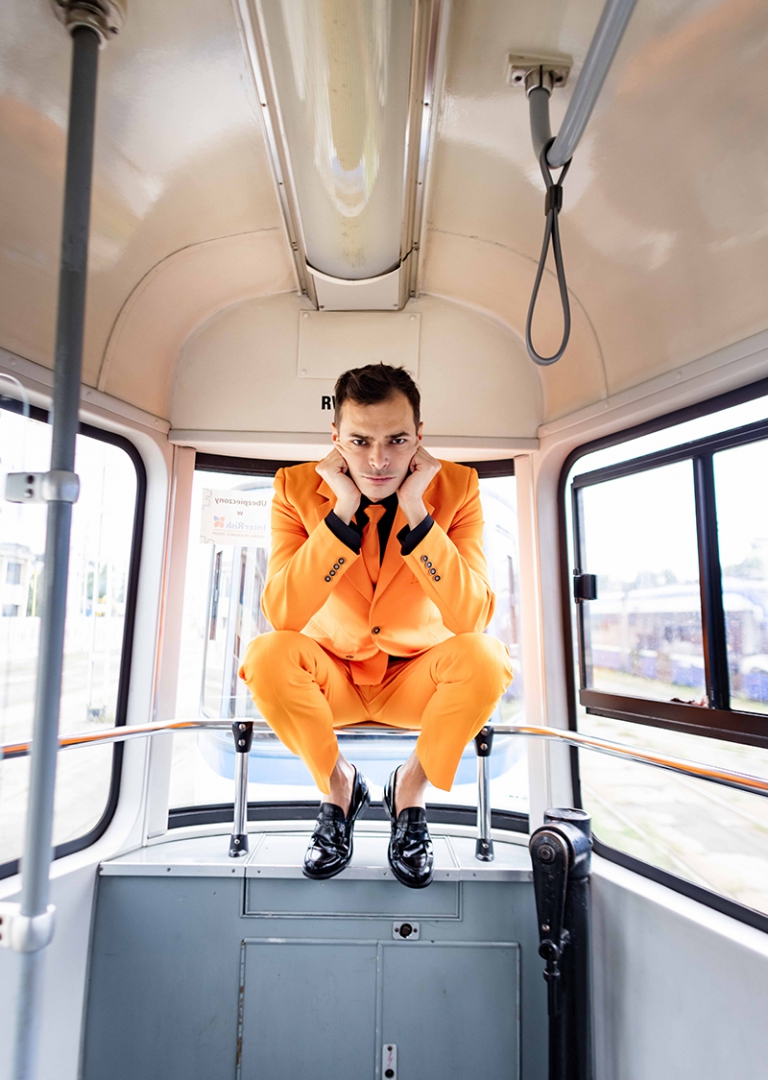 Moron
Nearest dates
This story will be about Kuba. A man with an intellectual disability who is 'in his forties'. Kuba likes soup, his friends from the Hundred Acre Wood, and wants everyone to be 'good'. Kuba dislikes the 'bigos' cabbage stew, stairs and bad people. Therefore Kuba dreams of changing the world and making it a better place. And when he sees that opportunity, he does precisely that. As best as he can.


Moron is the world premiere of the drama that won the Gdynia Drama Award for the best text in 2020. A drama, which in a clever and witty way addresses the complex topic regarding people with disabilities and the world which tries – or sometimes doesn't try at all – to start a dialogue with it. And dialogue is necessary, as long as it's conducted with wisdom, empathy and sensitivity.

Piotr Ratajczak, Director:


Malina Prześluga's drama Moron is one of the first Polish texts in which the central character is a man with intellectual disabilities. The author gives the floor to a disabled forty-year-old Kuba, and through his words and eyes shows us a world that does not understand the needs and sensitivity of people with disabilities.
Moron is a drama that shows the mechanism of exclusion of social groups, which can trigger the hidden and suppressed resentment-based acts of rebellion in these groups for the humiliations and injustices they have suffered. On the other hand, it shows us the hypocrisy of today's elites, their secret contempt for the excluded, masked by all kinds of campaigns, words of support, financial benefits providing them – the elites, celebrities – only with comfort and media recognition.


Paradoxically, although Moron speaks through the mouth of a disabled person, it is more of a depiction of lack of empathy, and contempt on the part of the 'healthy society' than of the inner self of the protagonist, who – as he says about himself – 'is a moron created for the sake of the moment'.

The play is an attempt to give voice to a disabled man, yet with full awareness that we have no access to his world of imagination and sensitivity. The stage image is an artificially created, abstract world, while disability is depicted symbolically, with an emphasis on creating it for the sake of the performance, without conveying or aspiring to convey the 'psychological truth'.