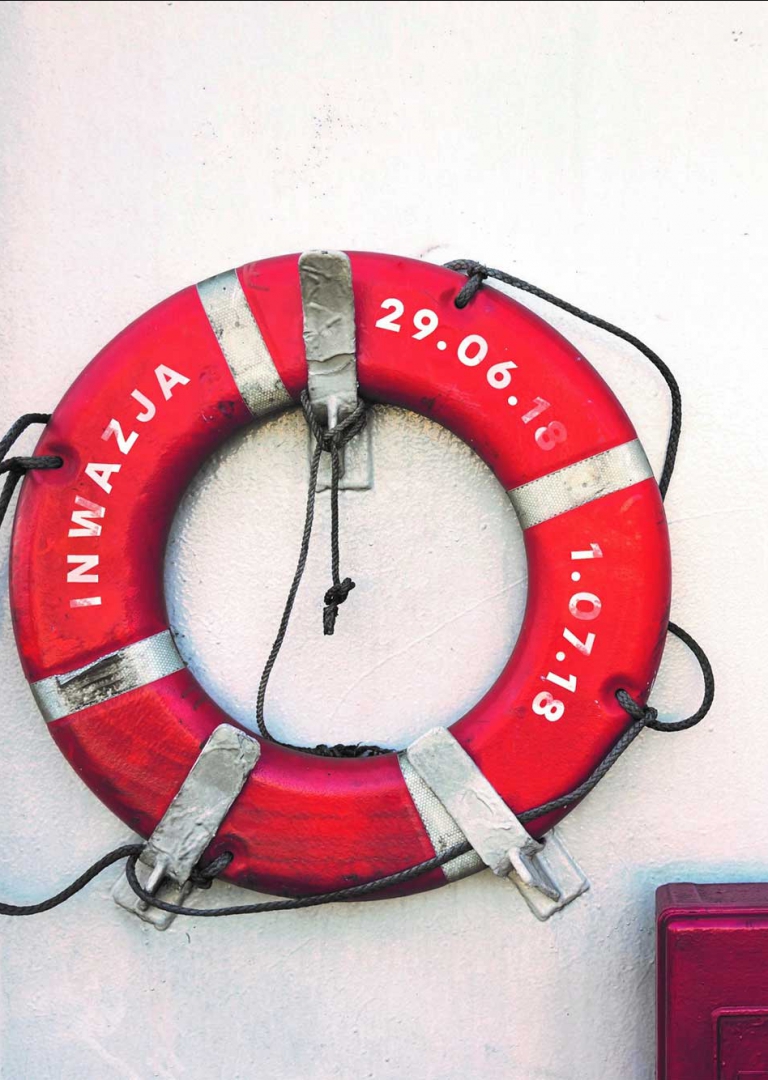 Invasion
Author: Piotr Rowicki
Direction: Piotr Ratajczak
Scenic movement: Arkadiusz Buszko
Set design and costumes: Matylda Kotlińska
Assistant: Maria Marcinkiewicz-Górny
DJ: Grzegorz Treska
the Vistula river on board the 'Nimfa' boat
Premiere: 24.03.2018
Meeting place: Wawel Boat Stop of Krakowska Żegluga Pasażerska, Czerwieński Boulevard
You are invited to a unique cruise down the Vistula river on board the 'Nimfa' boat! There will be numerous attractions awaiting you! A unique atmosphere, music, alcohol... and a group of friends from the Liverpool area who want to celebrate their friend Terry's stag party in this unique way. Let's take this trip together!
Let's drink vodka with the future groom, let's sing the English anthem, let's dance, let's sing... Let's do what we want. Let's set off together on a journey which will make us look at Krakow, at Poland, at ourselves from a slightly different, more 'rolling' perspective.

Invasion is a performance that only partially deals with the English tourists. They become a pretext, a mirror reflecting ourselves. The authors combine theatre with reality in this light, though original way. The plot is really set on a boat, which really moves along the Vistula, but on the riverbank... all kinds of strange and inexplicable things are beginning to happen on the riverbank...
Photo story from the Invasion show
fot. Studio Filmlove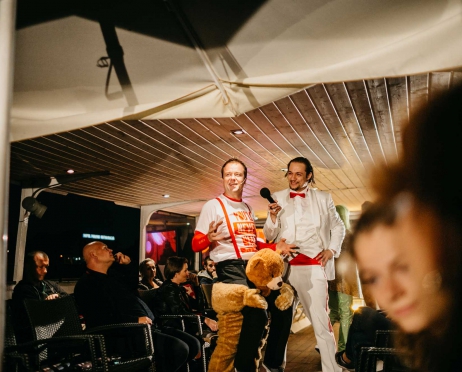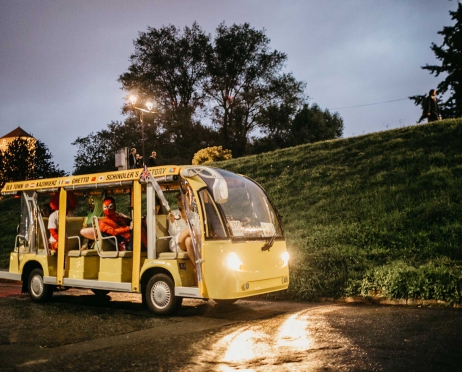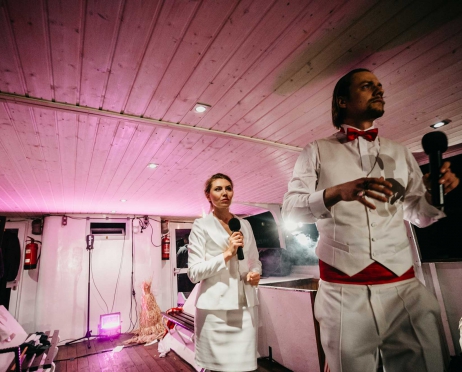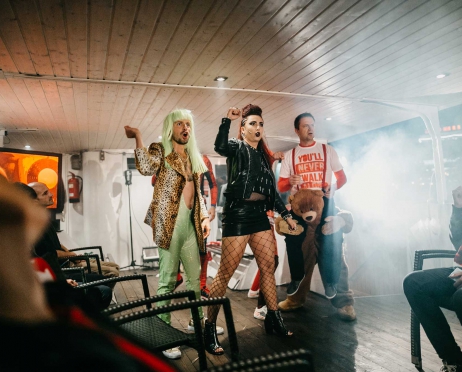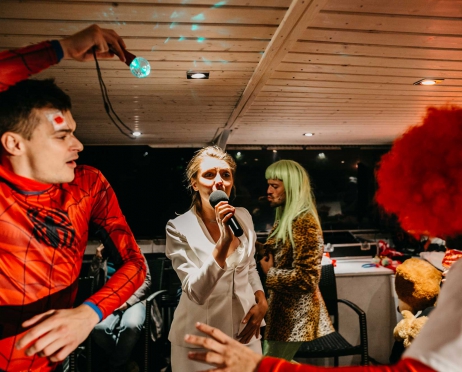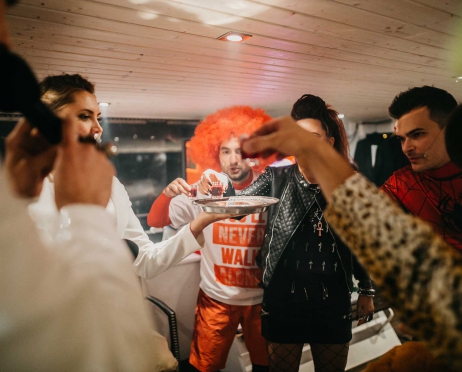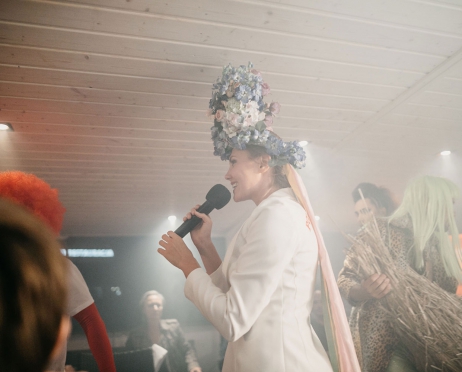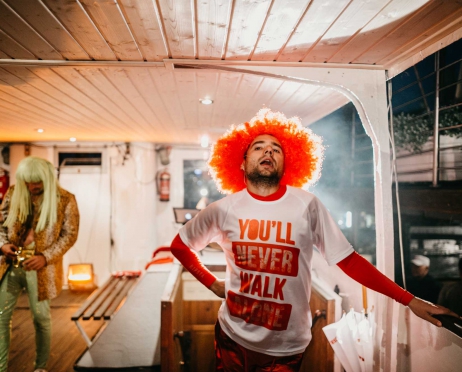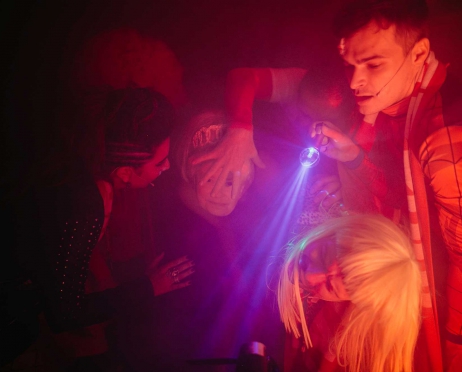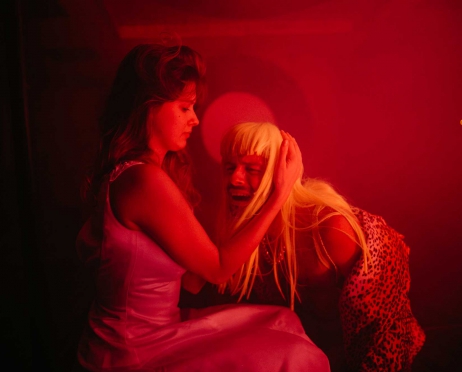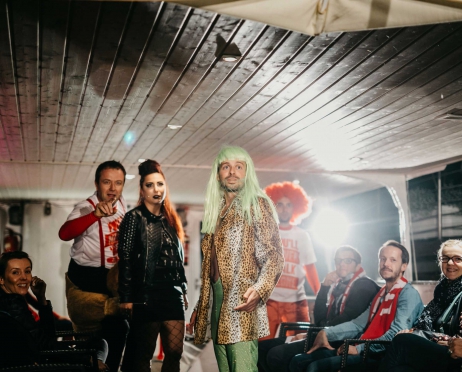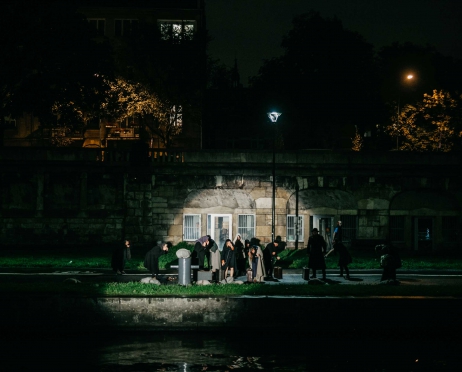 Invasion
Genius Loci festival