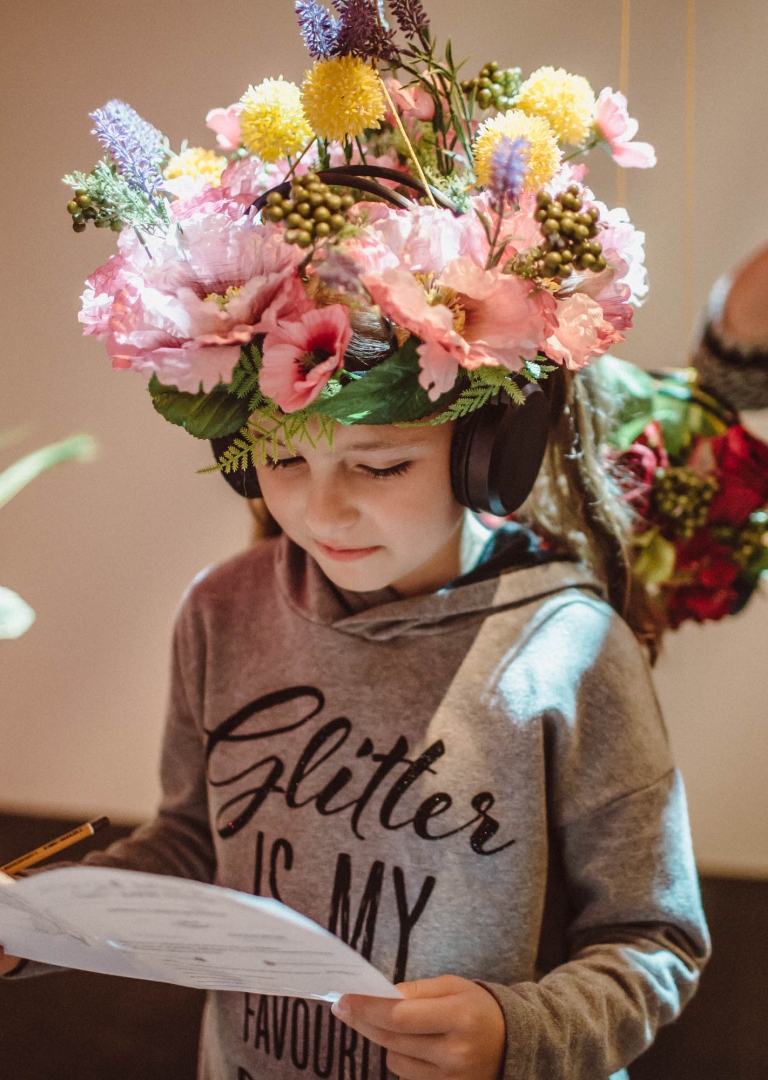 Mysteries of the 1900 Wedding
eavesdrop/spy/cooperate
: Aleksander Janas / Grzegorz Kaliszuk
An interactive installation for children. The first in Poland, unique staging of Wyspiański's Wedding for children.
The director Magdalena Miklasz, inspired by the character called Isia – the daughter of the Host in The Wedding, tries to present this masterpiece from the perspective of children and for children. It's a Wedding seen from under the table, through a crack in an unclosed door, from behind the wardrobe. It is a journey through a labyrinth of space and time, in which we can watch, listen, touch and solve puzzles. It combines the idea of an escape room with an interactive game and an audiovisual exhibition, all based on Wyspiański's acclaimed drama.

We would like to thank Grupa Obierek for consultation.

The event was created as part of the Wyspiański Wyzwala [Wyspiański Liberates] project.