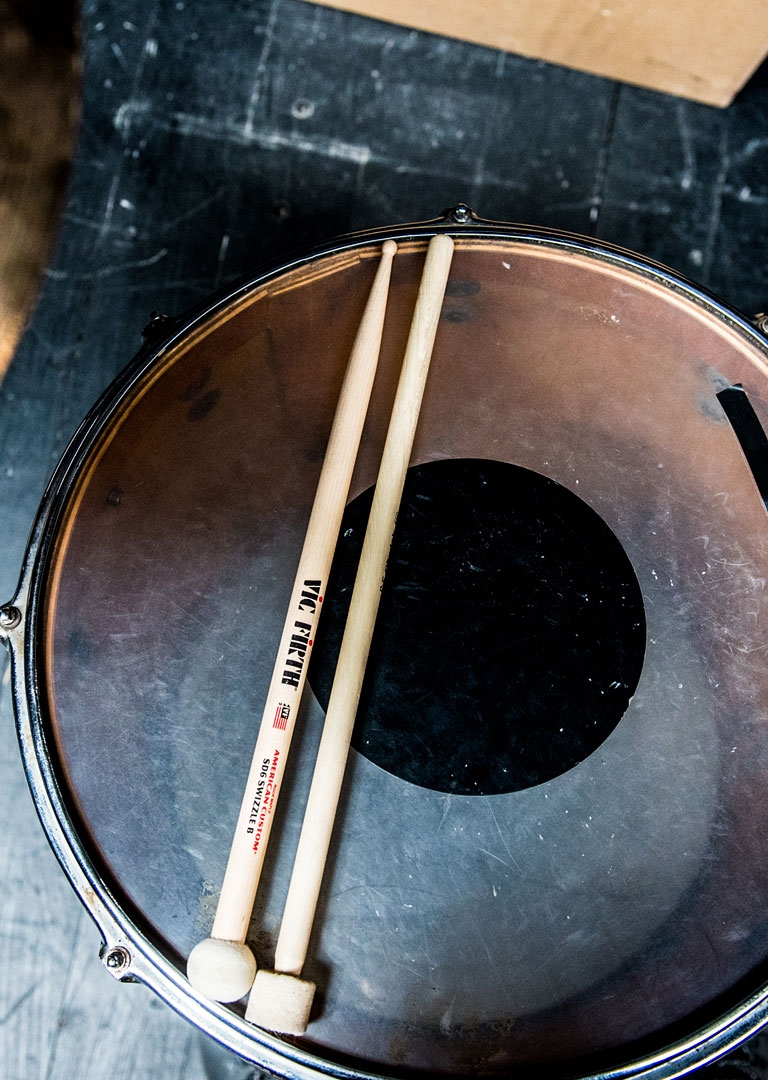 The House of Sound
Directing and music: Wojtek Blecharz
Dramaturgy: Ariel Efraim Ashbel
Directing of light and video: Michał Jankowski
Stage manager: Marcin Zając
Premiere: 26.03.2017
The final stroboscope was used in the performance.
The House of Sound is a space created by Wojtek Blecharz, one of the most interesting contemporary composers. A space in which we can experience music, though in a different dimension than during a traditional concert.
Here we can sit by the specially constructed instruments, and – following the instructions of the creators, actors and musicians – create sounds that can delight us, but also stimulate, irritate, soothe, enrapture, or take us down memory lane.

The House of Sound, just like Youth Centres and Crafts Centres in the past, is a meeting place where we can actively create the world of sounds, contemplate together, but also listen – individually and profoundly. We can be both observers and active participants, but it is up to us how the elements of the House of Sound will fit and sound together.
Video
23.06.2018 | 18:09