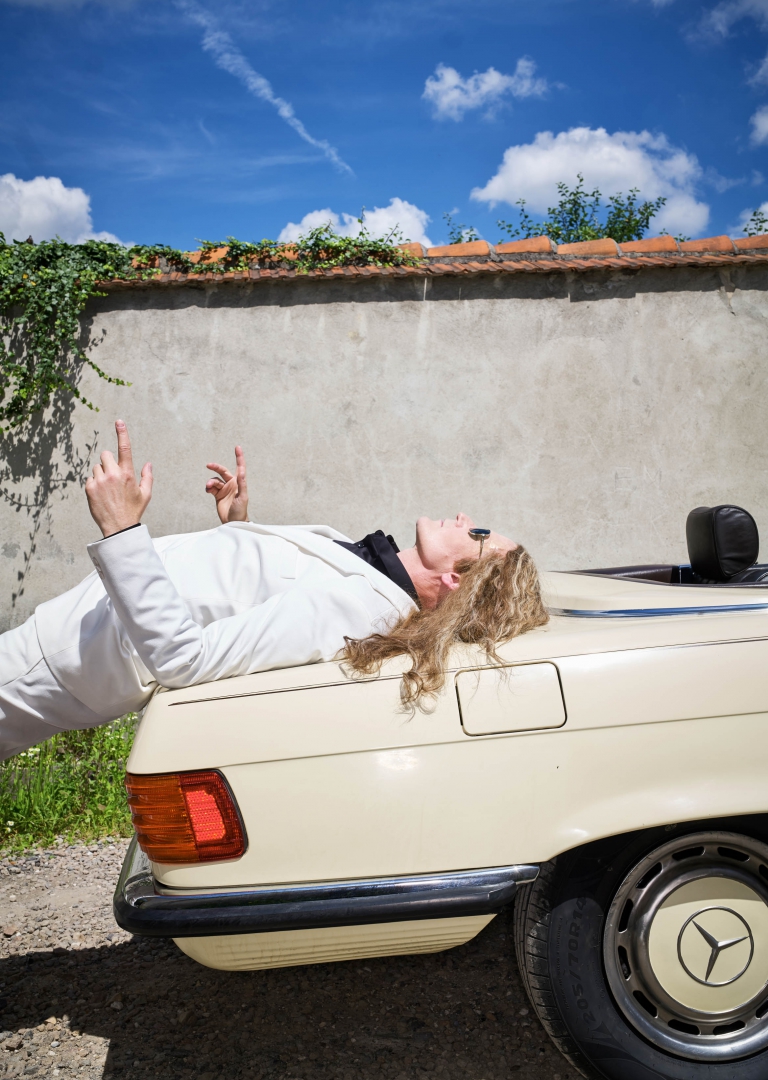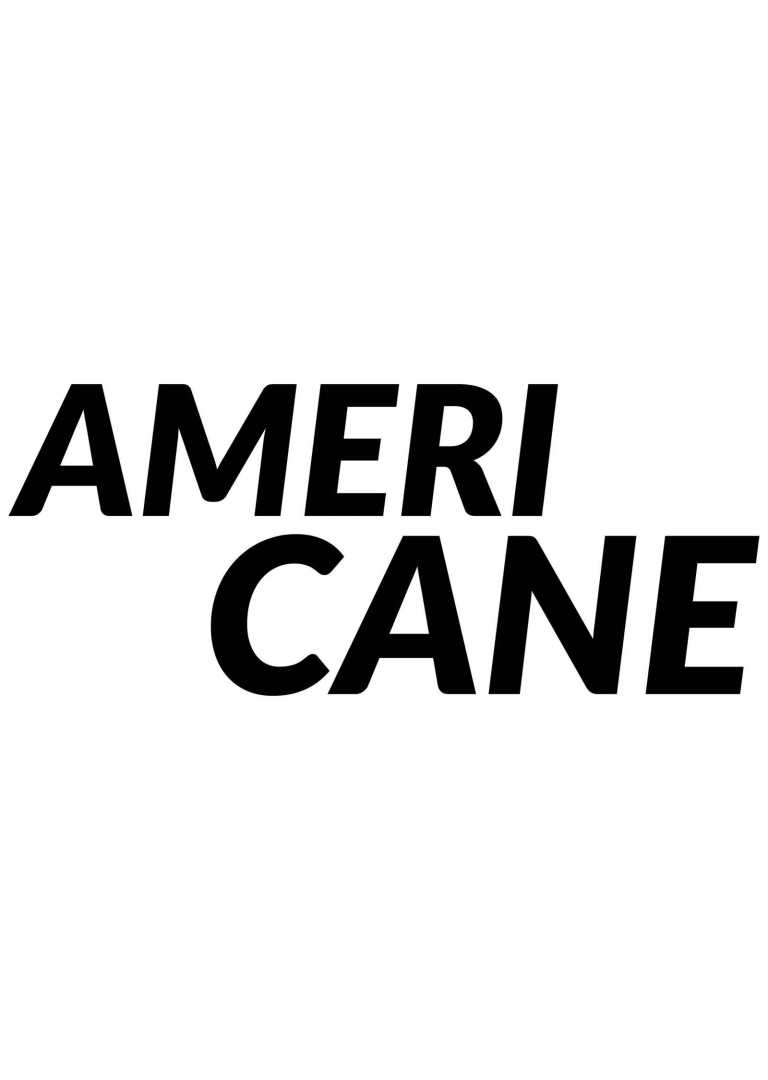 Ameri cane
A SCRIPT COMPOSED OF SONGS BY FRED BUSCAGLIONE AND WORKS BY CHARLES BUKOWSKI, TRANSLATED BY MICHAŁ KŁOBUKOWSKI
The play is recommended for adult audiences.
Music: songs by Fred Buscaglione

Band:

Mateusz Krystian – keyboard instruments
Krzysztof Augustyn – bass guitar, double bass
Bartłomiej Szczepański – percussion
Ameri Cane. Is it an American dog? America gone to the dogs? Or just toying with the name of the character created by Fred Buscaglione – Americano?

Ameri Cane is a musical, jazzy and very personal story about a man. About a middle-aged man with long, curly hair and a white suit. About a man who sings Italian phrases by Fred Buscaglione and – less beautifully – utters words by Charles Bukowski. About a man who describes himself in these words:

"I've scored the district,
drunk the city,
screwed the country,
pissed onto the universe.
There is not much left to do."

But he sings beautifully.
Photos from the show
by Monika Stolarska and Bartek Barczyk © Teatr im. J. Słowacki in Krakowie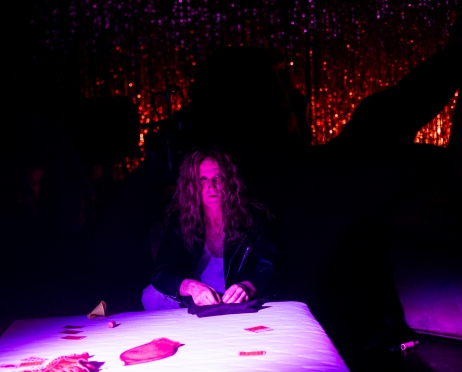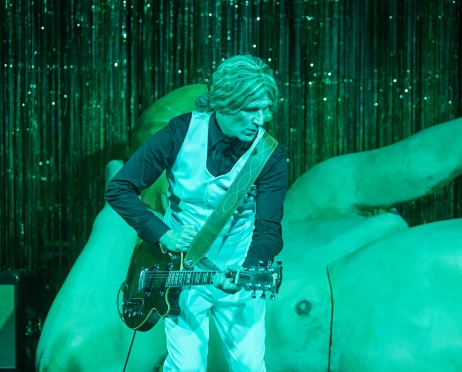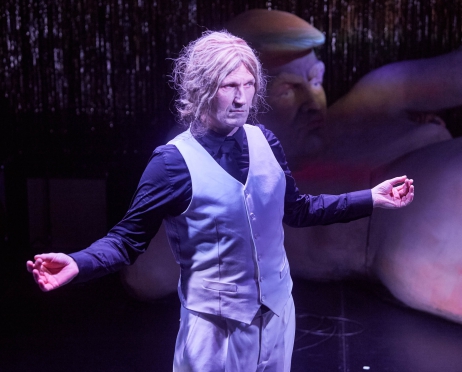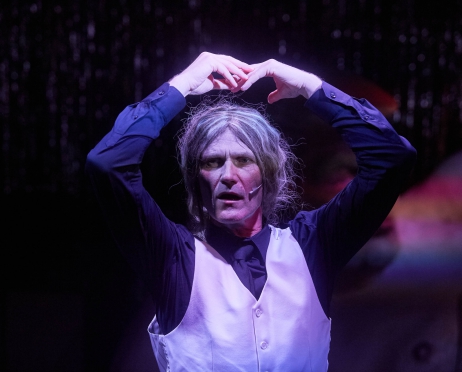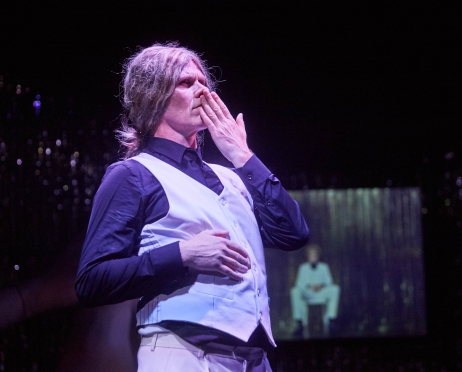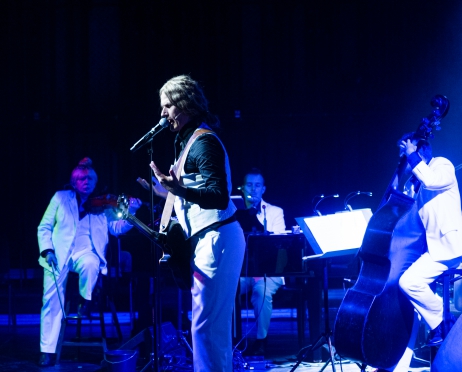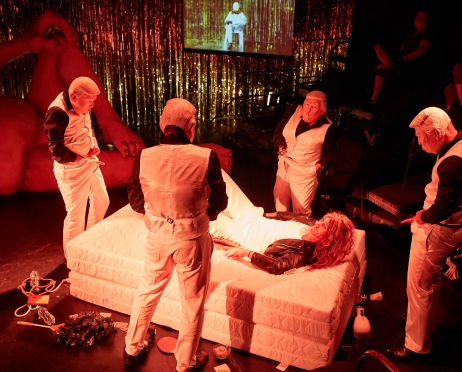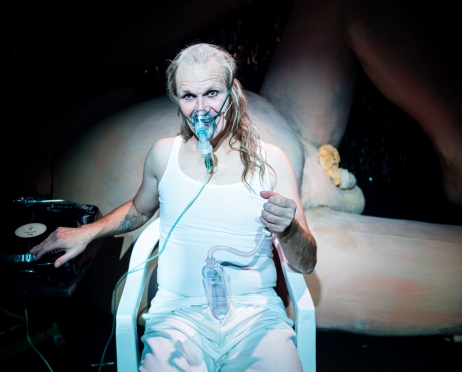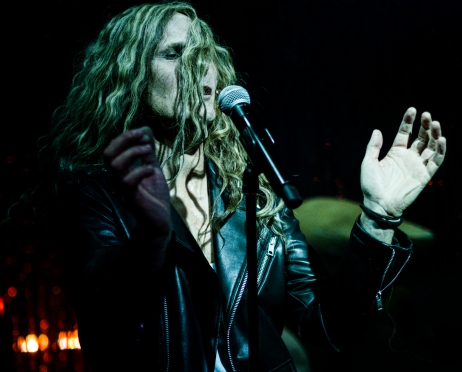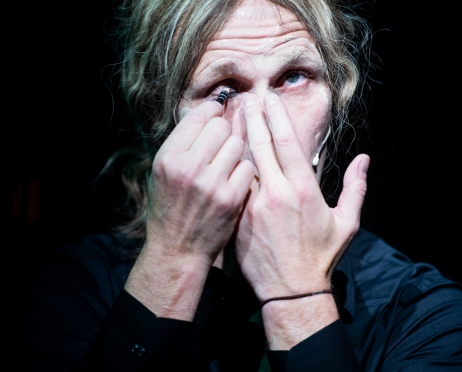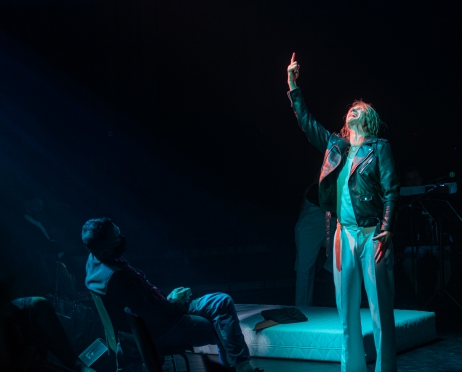 Photo session
Bartek Barczyk / Leica Camera Poland © Teatr im. J. Słowacki in Krakow