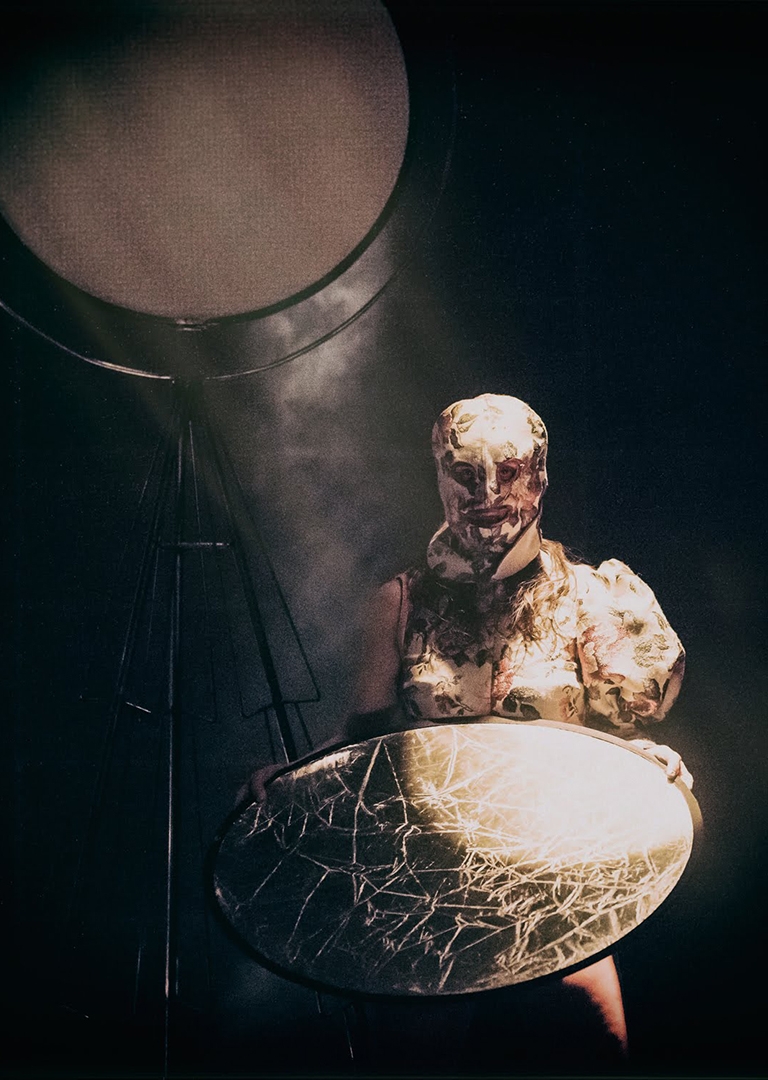 Fables for Robots
Author: Stanisław Lem
Direction: Agnieszka Olsten
Scenography: Olaf Brzeski
Costumes: Olaf Brzeski, Sylwia Lasota
Music: Aleksandra Gryka
Lighting and video: Robert Mleczko
Premiere: 07.05.2018
The show uses paint with a strong smell and flashing lights.
Performance with English subtitles
So far known for her intriguing plays for adult audiences, this time Agnieszka Olsten focuses on three stories from Stanisław Lem's series Fables for Robots.
She takes us on a joint journey away from the planet Earth. Who are the palefaces, moving on limestone structures? Why do they need a constantly moving worm in their mouth? Why do only stars shine in the night sky and the gentle zits and pritons have disappeared? And who in space can make insatiability and hatred disappear from the world?
Photo gallery
fot. Magda Hueckel © Teatr im. J. Słowackiego w Krakowie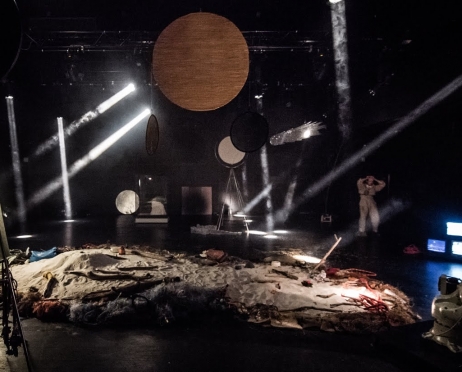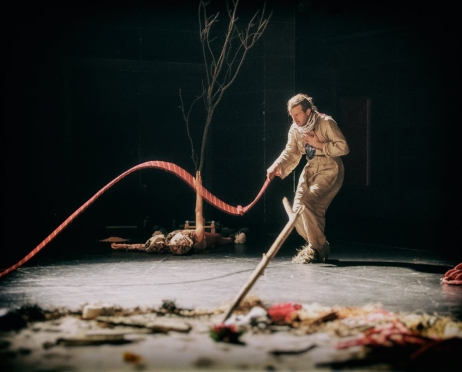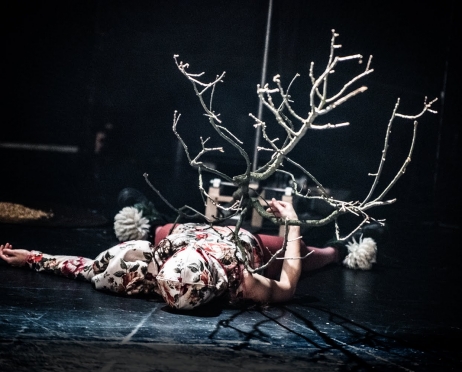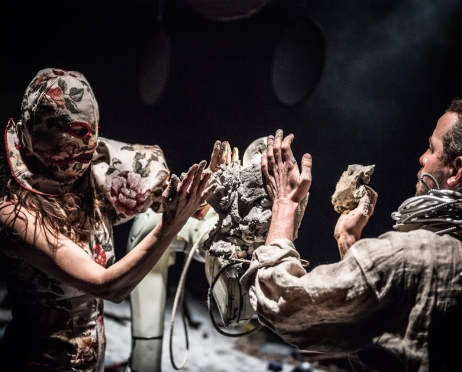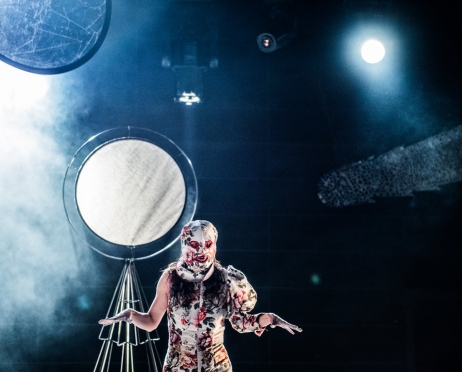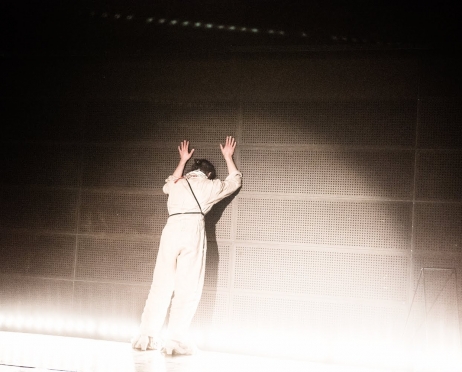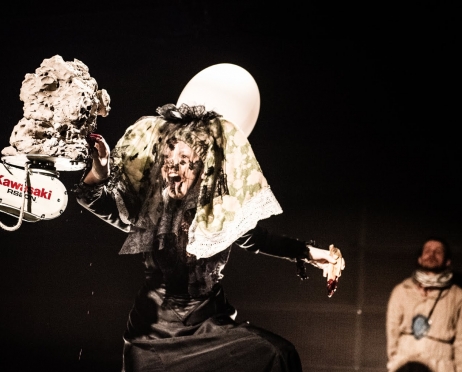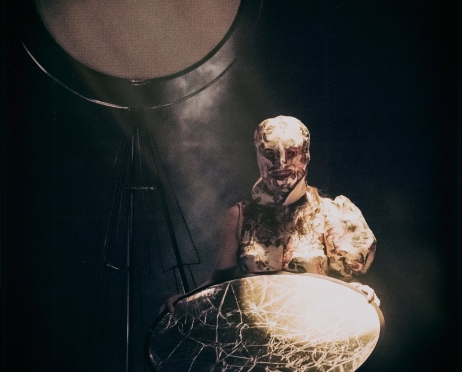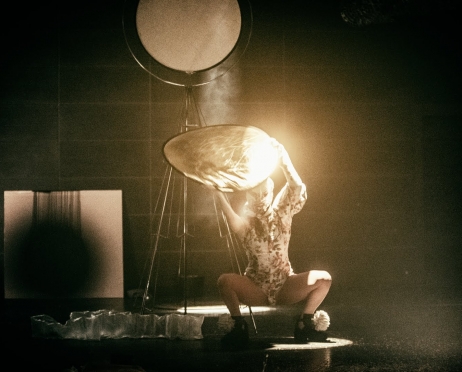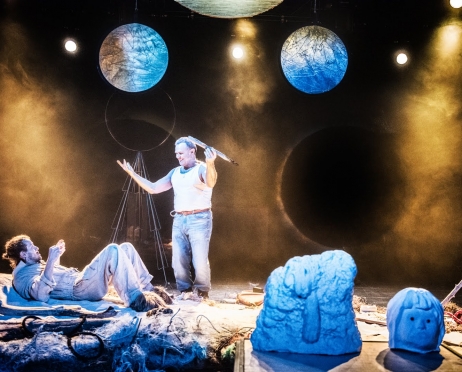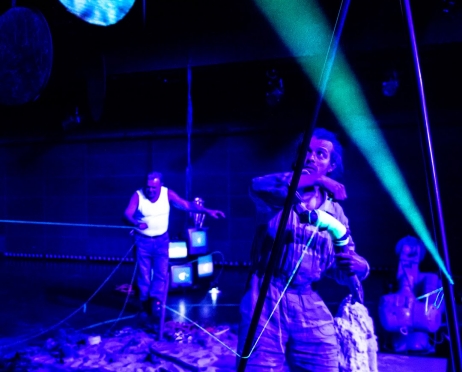 The performance takes part in the 4th edition of the Competition for the Staging of Old Works of Polish Literature "Klasyka Żywa"