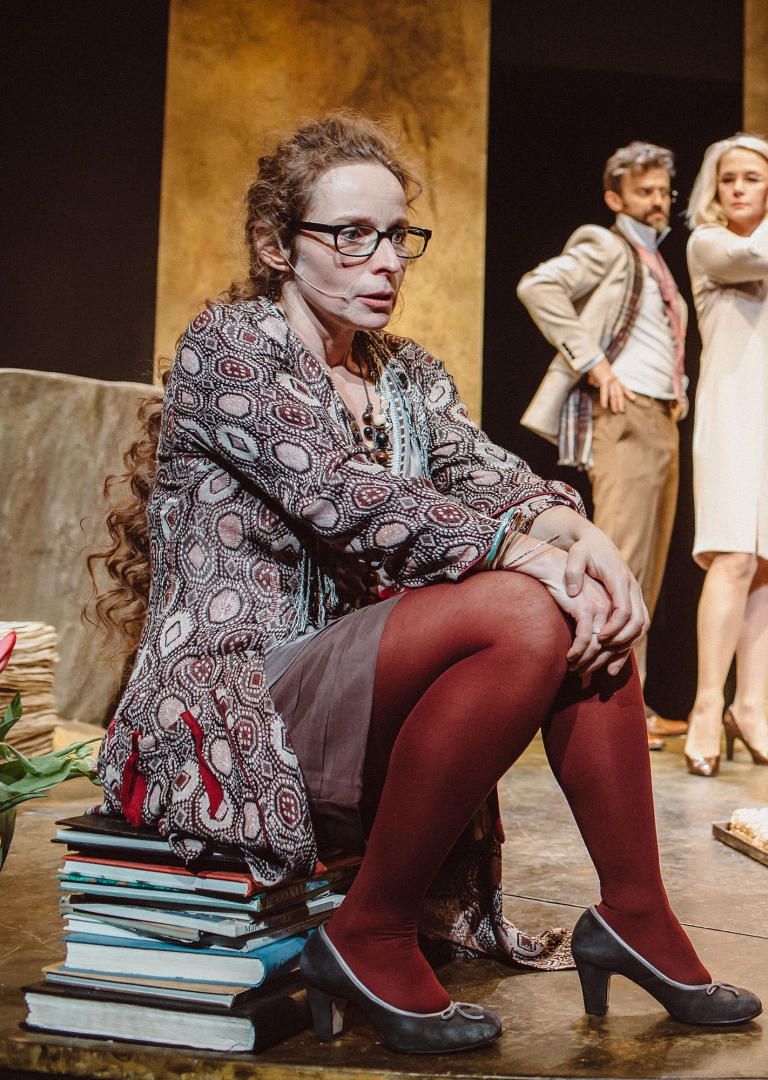 God of Carnage
A Polish premiere of one of the most important comedies of the 21st century, which scores triumphs on stages all over the world! Its popularity further increased thanks to Roman Polański's star-studded movie titled Carnage.
This time, Yasmina Reza – an expert in harsh, yet extremely witty comedies – focuses on two married couples. They meet to discuss a fight between their sons. An initially innocent conversation gradually reveals dramatic tensions, turning into an open conflict and leading to an unexpected finale.

Grand Prix, Acting Award for Marta Konarska and the second place in the audience vote at the 15th National Festival of Comedy Talia 2011 in Tarnów.

Special award for 'remarkable partnership in acting' at the 10th Festival of Contemporary Playwriting 'Presented Reality' in Zabrze, 2010.
fot. Grzegorz Mart / Dawid Ścigalski
© Teatr im. J. Słowackiego w Krakowie