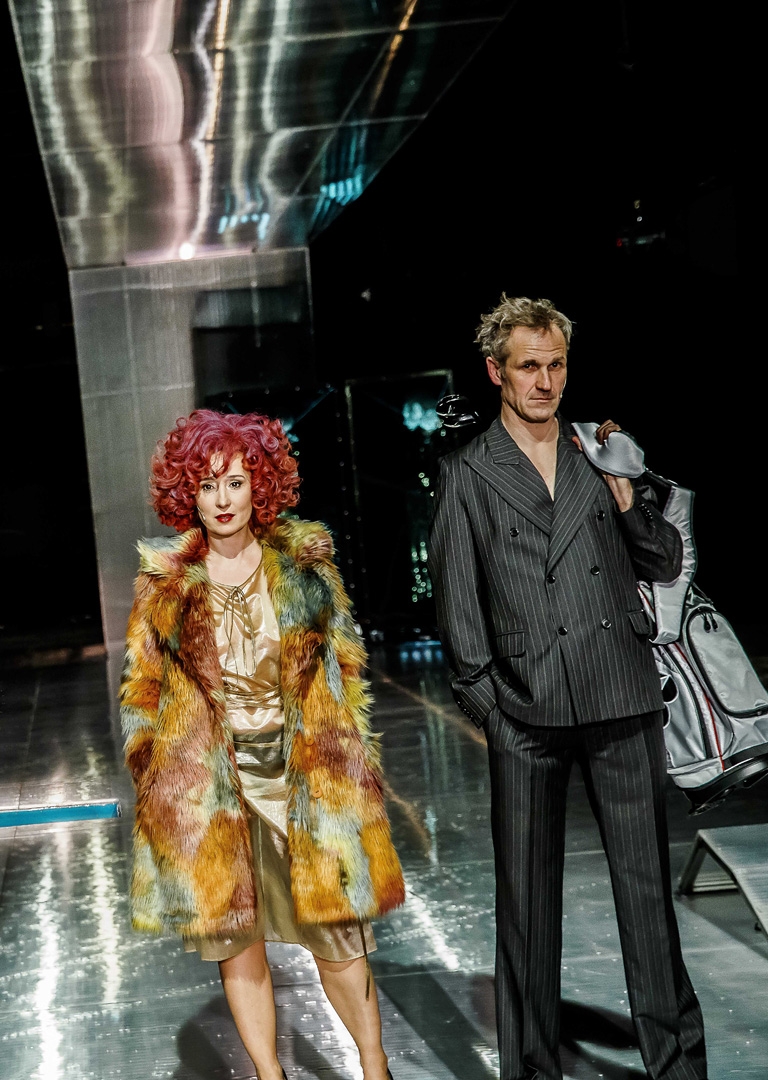 Plastic
[Stück Plastik]
Author: Marius von Mayenburg
Direction: Grzegorz Wiśniewski
Translation: Karolina Bikont
Set design and costumes: Mirek Kaczmarek
Dramaturgy: Jakub Roszkowski
Music: Adam Milwiw-Baron
The Juliusz Słowacki Theatre in Krakow - The Grand Stage
Premiere: 08.12.2016
The performance was co-produced with the Łaźnia Nowa Theater.
Performance with English subtitles.

Plastic is the Polish premiere of the latest play by Marius von Mayenburg, directed by Grzegorz Wiśniewski, a specialist in creating dense, psychologically complex worlds on stage.
A modern middle-class family: he is a doctor who is somewhat lost in life, she is an unfulfilled artist and a personal assistant of an eccentric and depressed artist, and their son is a teenager undergoing turbulent adolescence. Overwhelmed by their daily chores, they employ a housemaid. Her arrival makes the wobbly but familiar family life suddenly turn upside down.
Plastic is a mirror reflecting our world. An addictive, witty and spectacular mirror. One that we cannot turn away from... and which we are afraid to look at.
Photo gallery
fot. Krzysztof Bieliński © Teatr im. J. Słowackiego w Krakowie