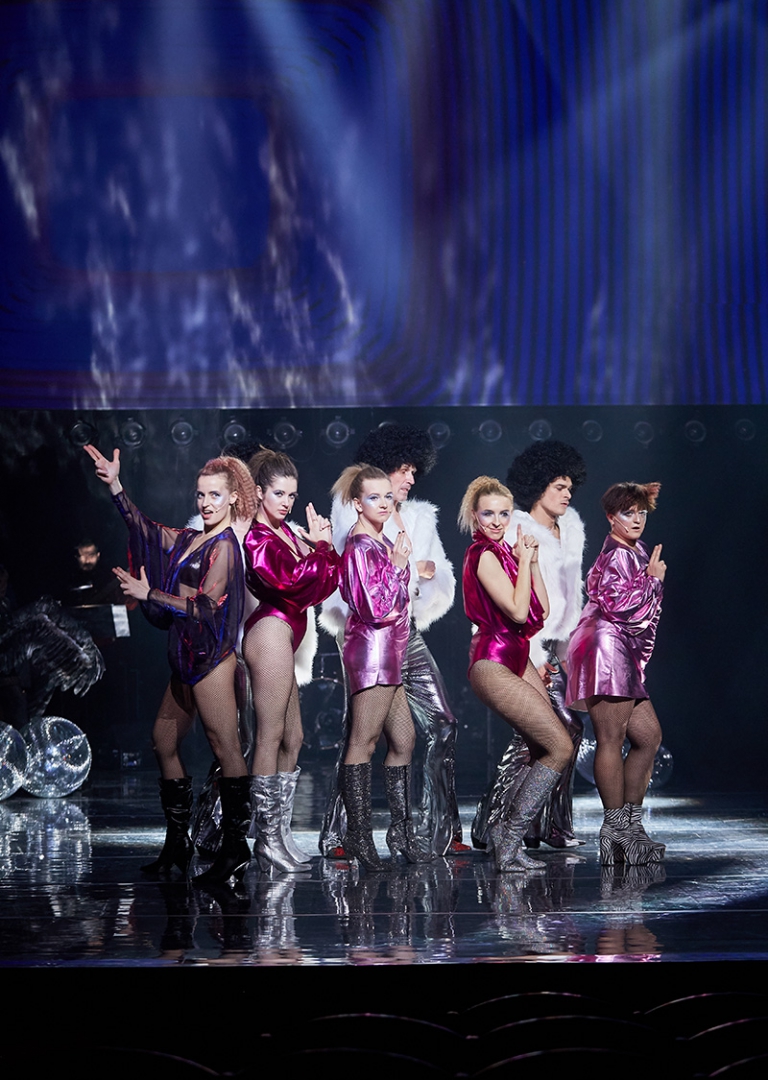 Born by Boney M
The Juliusz Słowacki Theatre in Krakow - The Grand Stage
Premiere: 31.01.2020
The world is ending.
The world is ending, and so what?
The world ending but the orchestra keeps playing. And it will continue doing so. In the best way possible, live, and playing only the greatest hits!
Rasputin, Rivers of Babylon, Ma Baker, Daddy Cool – we all know these hits, we have all danced to them many times, and we have all – although not everyone will admit it – sung them to ourselves. Boney M. Back then and today. On the stage again. For you again. Spectacular, colourful, full of dance, with hearts of gold.
Come to our theatrical disco-world and join us in a whirl of unbridled fun. Perhaps the world is ending, but we... we're dancing! Hooray!

Band members:
Maciej Pierzchała – keyboard instruments
Mateusz Krystian - keyboard instruments
Krzysztof Augustyn – bass guitar
Maksymilian Szelągiewicz – electric guitar
Bartłomiej Szczepański – percussion