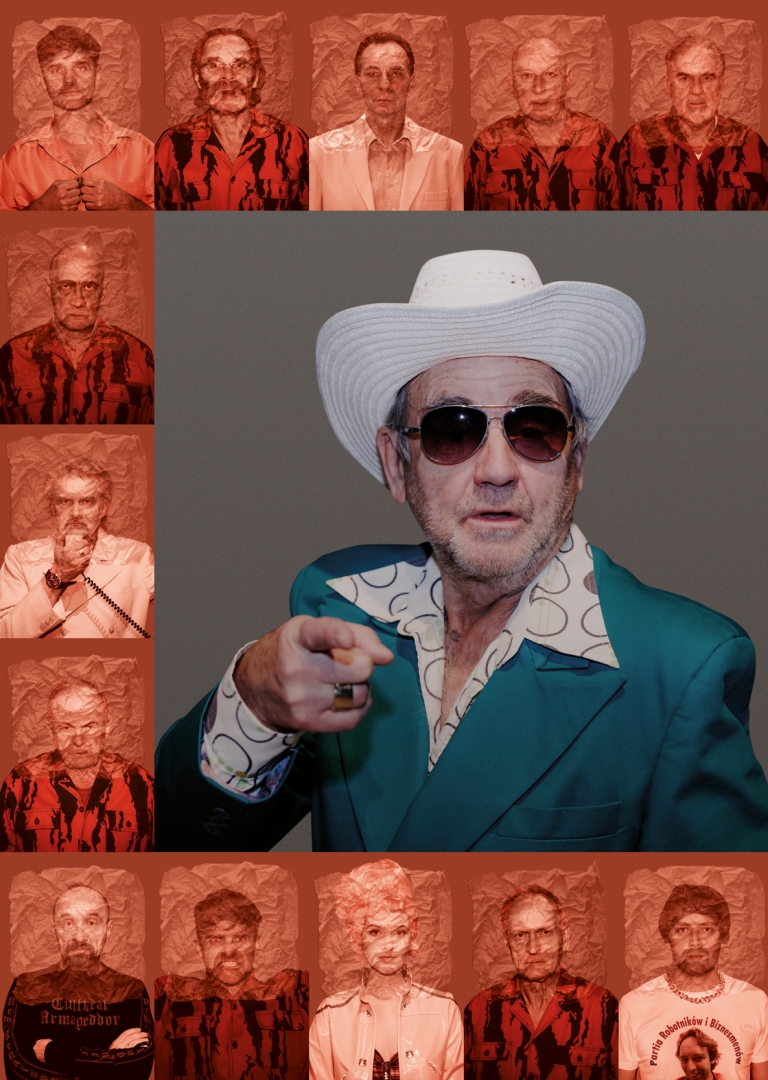 Act of Killing
based on the movie "The Act of Killing" Joshuy Oppenheimera
Act of Killing is a theatrical adaptation of Joshua Oppenheimer's acclaimed, award-winning, Oscar-nominated documentary. The production will be directed by Jan Klata.
Who is Jan Klata? One of the most distinguished Polish theatre makers, winner of dozens of Polish and international theatre awards, including the European Theatre Award and the Konrad Swinarski Award. His productions were presented at the Paris Autumn Festival, the Theatre Olympics in St. Petersburg, the Venice Biennale, and numerous other events and venues around the world. He has directed over fifty productions in ten countries, working with actors of more than a dozen nationalities. 

Act of Killing is set in Indonesia, of course. It tells the story of the unbounded shamelessness of evil. Starring: Jan Peszek.

First preview screening: 25 November 2022; premiere: 5 January 2023.