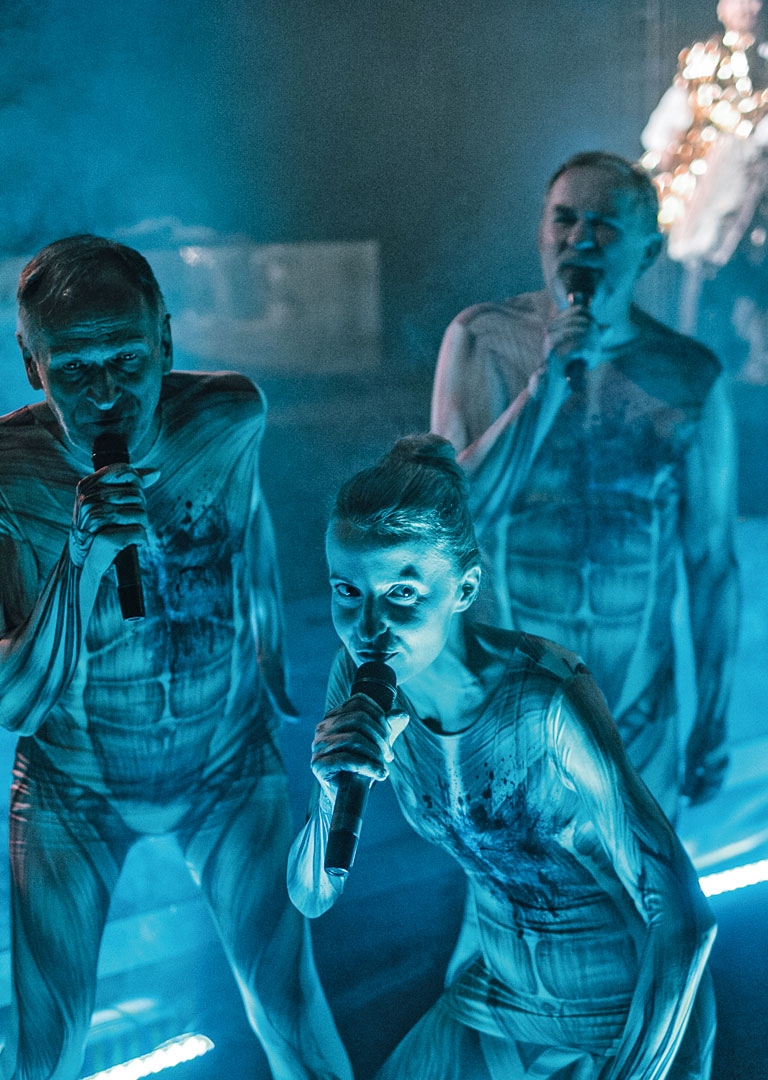 Jacquerie
The country is in turmoil. One can no longer stand by and just watch. Psychological violence turns into physical violence. In pursuit of freedom and independence, no one accepts a compromise anymore.
Social divisions are so great that reunification is no longer possible. Frustration, hatred and aggression are on the increase. It must end in bloodshed. Civil war. Massacre. How did this happen? What led to this? And could it have been prevented in any way? It is February 1846. The nobility is organizing the uprising. The Austrians are preparing defence. Peasants are sharpening their scythes. The jacquerie will start any minute...

The play titled Jacquerie was created as part of the Genius Loci Festival in cooperation with the Regional Museum in Nowy Sącz. The premiere took place on 21st September 2017 in the Galician Town in Nowy Sącz.

The performances and recordings during the festival featured the following folk musicians: Małgorzata Łukasik-Kogut, Zuzanna Mółka, Anna Pyrek, Monika Pyrek, Karolina Ruchała, Katarzyna Sarecka, Andrzej Budz, Dominik Bochenek, Emil Kiełbasa, Jan Malisz, Damian Michalik, Maciej Michalik, Bartosz Poręba.

The text contains folk uprising songs and fragments of Stanisław Wyspiański's rhapsody Piast. 1846. Fresh soil, straw, bark and stroboscopic light are used in the performance.

Due to the specific stage design, we regret to inform you that the performance is not available for people with motor disabilities.
Photo gallery
fot. Grzegorz Mart © Teatr im. J. Słowackiego w Krakowie