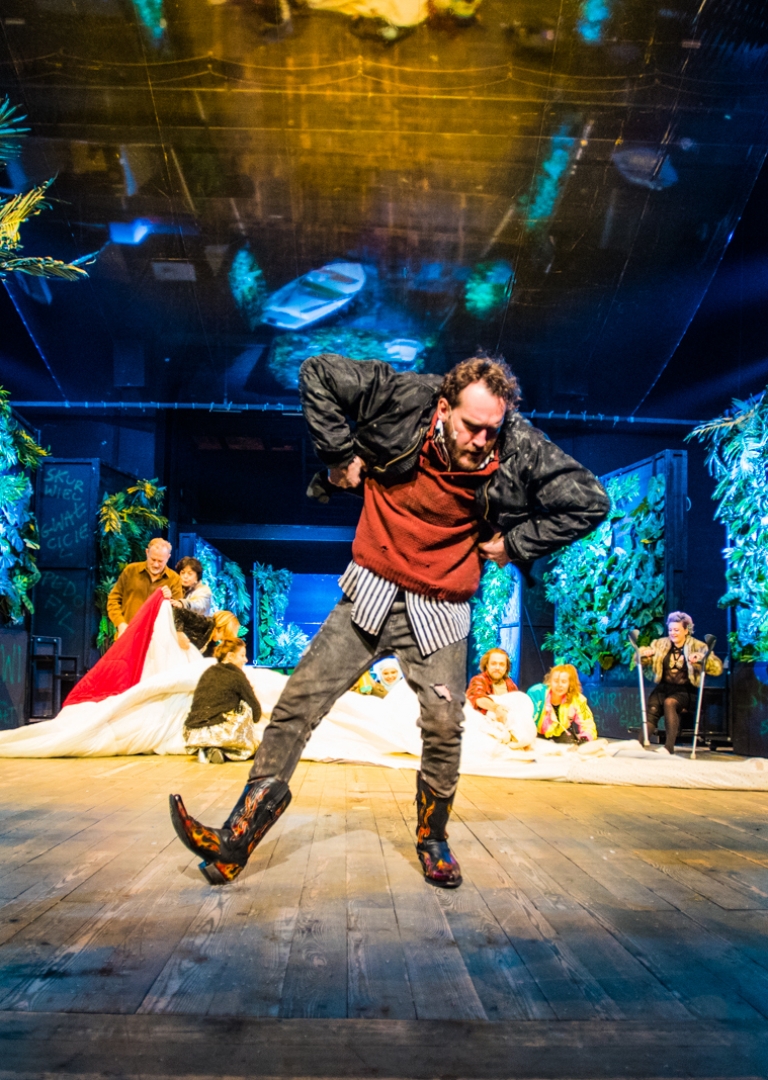 Vernon Subutex
The Juliusz Słowacki Theatre in Krakow - The Grand Stage
Premiere: 05.01.2018
The novel Vernon Subutex is considered by many to be an opus magnum of Virgin Despentes, the star of contemporary French literature who can match the fame of Michel Houellebecq.
It was adapted for our stage by one of the most important and most frequently awarded (e.g. Polityka's Passport) contemporary theatre duos: Jolanta Janiczak and Wiktor Rubin.

Vernon Subutex is being evicted from his apartment, and packs all his possessions into one suitcase. In search of place to stay for the night, he visits his old friends and complete strangers. Meanwhile, the contents of his suitcase begin to alarm some influential people, and at some point he is being sought by more and more people belonging to different social classes and backgrounds. What thus emerges is a poignant portrait of the 21st century society.
Photo gallery