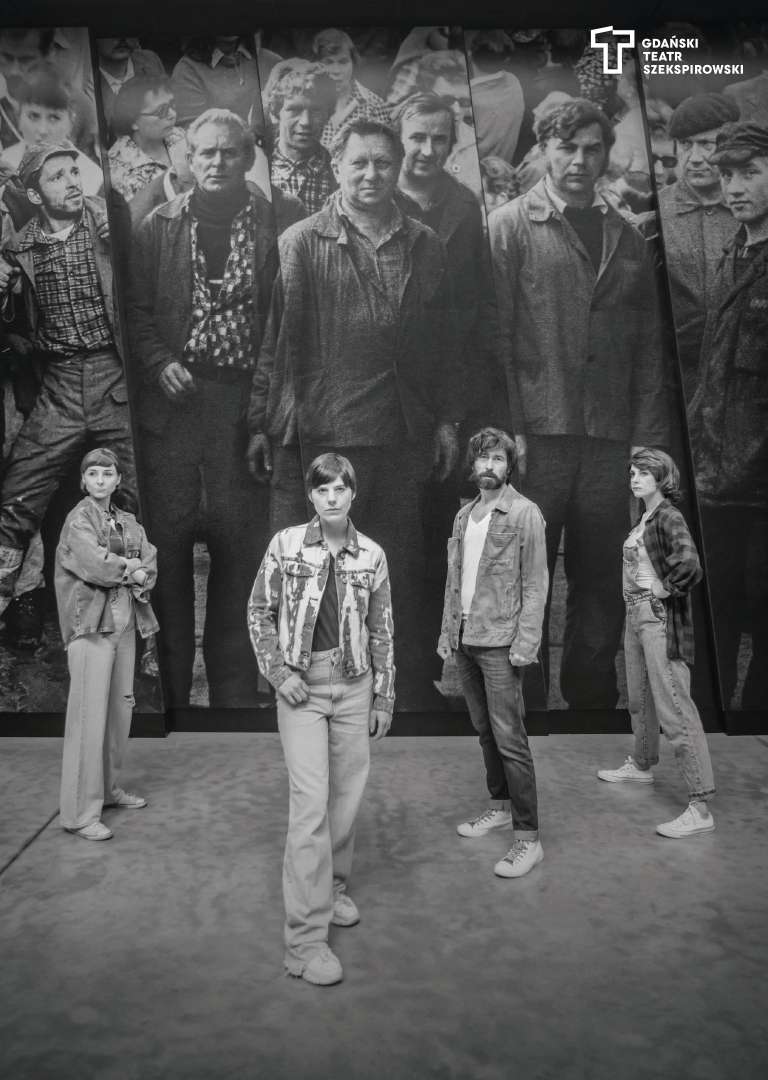 1989 [COPY] [COPY]
Song lyrics "Olo, game changer": Patryk "Bober" Bobrek, Antoni Sztaba
Song lyrics "A co jeśli wygramy?": Adam "Łona" Zieliński
Vocal parts: Mateusz Bieryt
Choreography: Barbara Olech
Scenography: Milena Czarnik
Costumes: Arek Ślesiński
Lighting direction: Paulina Góral
:
: Piotr Bolanowski
: Jan Kusek
: Jarosław Pakuszyński
: Wojciech Długosz
: Daria Stefania Krawczyk
: Klaudia Rabiega
: Melania Szymerowska
1989 is a production directed by Katarzyna Szyngiera featuring formal references to 'Hamilton'. Lin-Manuel Miranda's revolutionary musical introduced rap to Broadway, proposing a novel language of storytelling attractive to both younger and older audiences. The person behind the sound of our musical is one of the best Polish rap producers – Andrzej Mikosz "Webber", known e.g. for his long-term collaboration with "Łona".
1989 portrays the fall of communism from a new perspective. Familiar events known from newsreels and history textbooks will come to life on stage, seen through the eyes of three fascinating couples. In the lives of the Frasyniuk, Wałęsa and Kuroń families ideals compete with love, enthusiasm clashes with the force of history, and heroism is intertwined with family tragedies. The audience will accompany the protagonists in some iconic moments – during the strikes in the shipyard and at the Round Table – but also in intimate moments of joy and suffering experienced in the privacy of communist-era apartments or prison cells.
World premiere in co-production with the Gdańsk Shakespeare Theatre.
GDAŃSK PREMIERE:
THE GDAŃSK SHAKESPEARE THEATRE: 19 November 2022

KRAKOW PREMIERE:
THE JULIUSZ SŁOWACKI THEATRE: 2 December 2022